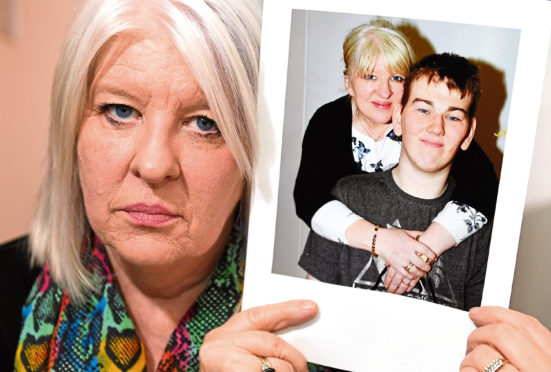 A fundraiser has been launched by a north-east mum in a bid to get her son home from Scotland's state psychiatric hospital.
Kyle Gibbon, 31, from Kemnay, who has autism and Attention Deficit Hyperactivity Disorder (ADHD), has been in the hospital at Carstairs almost continuously since he was 18, with some of Scotland's most serious criminals.
He did not have a criminal record when he was sent to the state hospital – with his mum Tracey launching a crowdfunding appeal to pay for the costs associated with an appeal.
Aberdeenshire West MSP Alexander Burnett has appealed for people in the north-east to help secure the release of Kyle by donating to the appeal.
He said: "I was made aware of Tracey Gibbon and the institutionalisation of her son, Kyle, earlier this year.
"I felt this was particularly alarming, backwards and disregarding of the nature of Kyle's needs and feel he should be reassessed and allowed to return to his mother's care.
"That's why we need your help this Christmas.
"Tracey needs £3,000 in order to finance the appeal process, so as she can hopefully enjoy Christmas with her son at home next year – 13 Christmasses without Kyle is 13 Christmasses too many.
"Please donate generously and help this family be supported to release Kyle and take the first steps in securing a person-centred, appropriate support network for Kyle."
Speaking on her fundraising page, Tracey said she cannot afford to independently fund the appeal and said her son should be allowed to return home.
She added: "I would appreciate any support which would allow me to make a successful appeal for my son. I would like to celebrate Christmas as a family next year, with some restoration of normality to our lives, something we have been deprived of for the 13 years Kyle has been subject to institutions.
"My son has ADHD, being held among the criminally insane is in no way supportive of his condition. His treatment thus far has been unjust and the lack of support has significantly impacted on his wellbeing."
The 31-year-old had been a patient at Royal Cornhill in Aberdeen and was due to be allowed to leave to go to supported accommodation, but following concerns over his care he was sectioned and transferred to the South Lanarkshire facility where he has been since 2010. Kyle's family say he has become institutionalised since to the extent he can't perform many tasks he did when first entering the system aged 18.
A spokeswoman for the hospital said: "Due to data protection / confidentiality we are unable to provide any information on specific patients or staff, past or present."
To donate to Tracey's fundraising page, please visit https://www.justgiving.com/crowdfunding/tracey-gibbon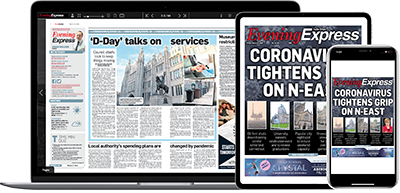 Help support quality local journalism … become a digital subscriber to the Evening Express
For as little as £5.99 a month you can access all of our content, including Premium articles.
Subscribe