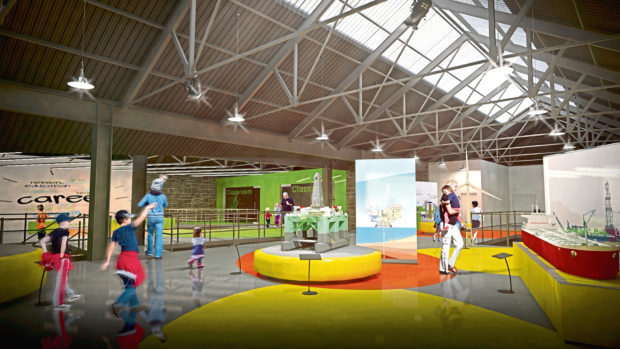 Plans to enhance an Aberdeen visitor attraction in a multi-million-pound revamp have taken a massive step forward.
A building warrant has been submitted to Aberdeen City Council that would see £3 million worth of work carried out at the Aberdeen Science Centre.
The Evening Express revealed last year the facility on Constitution Street was in line for the major refurbishment.
Architect Halliday Fraser Munro has submitted the building warrant on behalf of the centre.
It has been said that the work will bring the centre into the 21st century, with exhibition space doubled and a new upper floor created.
The first stage in the warrant submitted to the local authority will see the renovation process begin.
Building work includes the removal of partitions and walls so new doors and windows can be put in.
The first-floor offices at the centre will also be removed so that the new space can be created.
The work will take around 12 months to complete – and the centre will move into a temporary home for 15 months.
Liz Hodge, the centre's chief executive, said: "We are not yet in a position to say where our temporary home will be as legal papers are yet to be signed. However, we can say it will be in a city-centre location and that the vast majority of our services will continue.
"We will still have school visits, shows, workshops and birthday parties. The only thing we'll lose is the cafe, though there is plenty of provision in the city centre.
"We are delighted the building warrant has been submitted. It's another milestone for what is an exciting project."
The centre is aiming to relocate in August or September and would move back to the revamped site towards the end of 2019.
Ms Hodge said there are aspirations to increase activities and encourage more young people into STEM subjects (science, technology, engineering and maths).
The Inspiring Science Fund – a partnership between the department for Business, Energy and Industrial Strategy (BEIS) and Wellcome, Opportunity North East (ONE), The Wood Foundation, Aberdeen City Council and Scottish Enterprise – last year gave the centre a £4.7m funding boost for the transformation.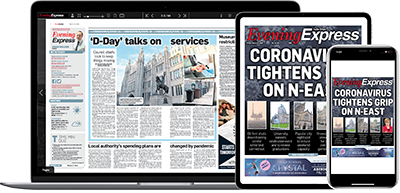 Help support quality local journalism … become a digital subscriber to the Evening Express
For as little as £5.99 a month you can access all of our content, including Premium articles.
Subscribe