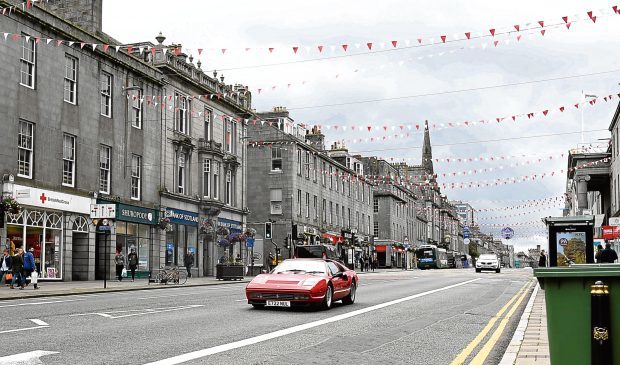 A £2.4 million building conservation scheme for the Aberdeen's Union Street is set to launch today.
The five-year programme spearheaded by Aberdeen City Council was awarded £1,177,104 by Historic Environment Scotland (HES) earlier this year.
The council matched this sum, with a further £50,000 being provided by Aberdeen Inspired, the banner under which the Business Improvement District operates, bringing the pot to £2,404,208.
Grants to help restore and enhance historic properties are being offered to owners through a Conservation Area Regeneration Scheme (CARS).
The scheme encourages work ranging from shopfront improvements to the reinstatement of architectural features.
Union Street CARS marks the next step in rejuvenating the thoroughfare under the City Centre Masterplan, a 25-year regeneration programme.
Councillor Marie Boulton, the council's lead on the city centre, said: "The City Centre Masterplan belongs to everyone and through a partnership approach we are transforming Aberdeen's heart.
"Aberdeen City Council is delighted to be launching this scheme after receiving support from Historic Environment Scotland and Aberdeen Inspired.
"We are looking forward to working with the owners of historic properties to restore our built heritage for the benefit of the whole city.
"The scheme has the potential to stimulate significant long-term investment in Union Street by paving the way for occupancy of both vacant commercial units and vacant upper floors, potentially for residential use.
"Union Street CARS will also further increase civic pride."
The scheme covers the Union Street Conservation Area, which includes Holburn Junction and the Castlegate. Subject to meeting criteria, grants will cover up to 60% of repairs and 75% of shopfront improvements, with owners expected to meet the rest of the cost.