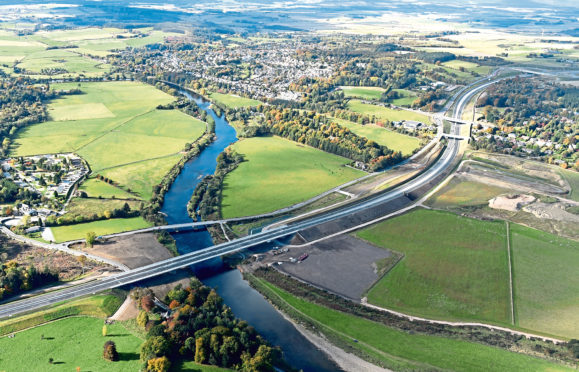 The contractors responsible for delivering Aberdeen's bypass should be hauled before a parliamentary committee, according to a trio of MSPs.
Their call came after Transport Secretary Michael Matheson announced yet more delays to the £750 million AWPR route.
Labour, Conservative and Liberal Democrat politicians united today to demand the bosses of Galliford Try and Balfour Beatty attend parliament to give their version of events.
Mr Matheson laid the blame for the problems at the feet of Aberdeen Roads Ltd – which is made up of the two companies – and claimed they have "not been entirely straight" with the Scottish Government.
In the interview with the Evening Express, he also heaped pressure on the firms to open the already completed 19.5-mile section from Craibstone to Stonehaven.
But opposition MSPs have now told the Evening Express they want to hear from the contractors directly.
Labour North East MSP Lewis Macdonald said: "I'm going to write to the convener of the Rural Economy and Connectivity Committee and suggest it would be very useful if the committee chose to hear from Galliford Try boss Peter Truscott and Balfour Beatty chief executive Leo Quinn at the earliest opportunity.
"They are not able to speak for themselves and in an impossible position and that's not reasonable.
"They may be contract-bound to not volunteer information to the press or anyone else but if they are summoned by a parliamentary committee then that's different.
"I think what the minister said about them is very serious and at best suggests they don't know if they are coming or going.
"I think we need to hear what they have to say and let them explain themselves and put their point of view across."
Peter Chapman, Conservative North East MSP, said: "I would like to see the contractors invited to the committee to give evidence."
Mr Chapman, a member of the committee, added: "They have had no voice in this process – and I think it is only fair they have the chance to explain what has happened."
Fellow North East MSP Mike Rumbles is also a member of the committee and said he would formally ask its convener to invite the contractors to appear.
"It's quite important that we find out what's going on, because as far as I'm concerned, there has been a deliberate attempt by the Scottish Government to hide behind this contract and blame the contractor," the Lib Dem politician said.
"All we have heard is one side of this coin. We have to get to the bottom of this as quickly as we can."
While not directly calling for the contractors to be called before the committee, Mark McDonald, MSP for Aberdeen Donside, said the option of MSPs questioning the bosses should be looked into.
"What we should be looking for here is the highest degree of transparency and if that involves a parliamentary committee then that is definitely something that should be explored."
Throughout the project, contractors have refused to comment directly to the press due to the "partnering nature" of the project, with all requests instead being put to the government agency Transport Scotland.
Galliford Try and Balfour Beatty did not wish to comment when contacted by the Evening Express.
Transport Scotland said: "While there are technical issues to be resolved, this should not prevent the opening of sections of the road which are ready, and we have been pursuing a variation in the contract with Aberdeen Roads Ltd to allow this to happen.
"The contractor must stop its deliberations on this and open the road as soon as possible, so the benefits can be felt by north-east motorists and communities."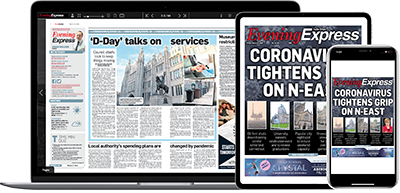 Help support quality local journalism … become a digital subscriber to the Evening Express
For as little as £5.99 a month you can access all of our content, including Premium articles.
Subscribe