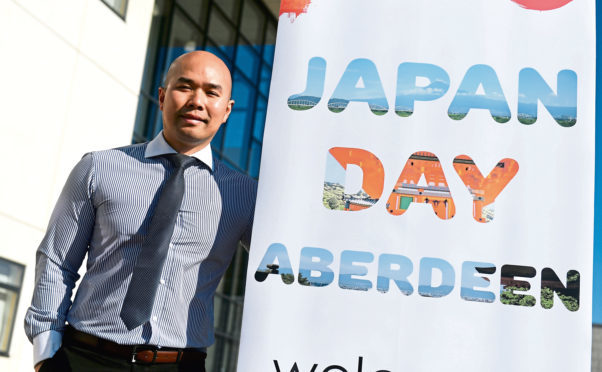 An MSP has praised the calibre of acts lined up for a forthcoming event.
Lewis Macdonald, Labour MSP for the north-east region, has dubbed the performers scheduled to attend Japan Day as being of the "highest standard".
The event, due to take place on September 9 at Cults Academy, looks to celebrate Japanese culture as well as the links between the north-east and Japan.
Motoring giant Mitsubishi will be hosting a presentation about the life of Thomas Glover, a man from Aberdeen who travelled to Japan and became a successful merchant.
Mr Macdonald said: "Thomas Glover is a hero in Japan, and I am sure the presentation on the contribution he made to the industrial heritage of his adopted country will be one of the highlights of Japan Day 2018.
"Visitors can also expect to enjoy cultural performances of the highest standard which will illustrate the strong links between the two countries, including Riko Matsuoka, the first Japanese performer to win a prestigious Scottish award for playing the Celtic harp."
Event organiser Preston Gan said: "Lewis Macdonald's support for Japan Day is welcome, and I hope that we will also see many local people attending the event to learn more about Japanese culture, art and food, and the strong links between Scotland and Japan."
He added: "We are still looking for volunteers to help us out, and anyone interested can contact jdayaberdeen@gmail.com."