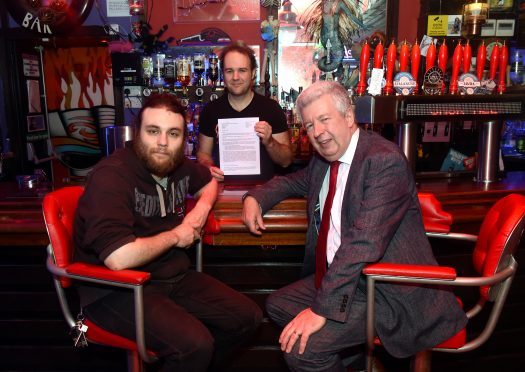 An Aberdeen MSP is campaigning for a change in the law to help protect live music venues from noise nuisance complaints.
Labour MSP Lewis Macdonald has joined forces with campaigner Craig Adams, of the bar and music venue Krakatoa on Trinity Quay, to push for a change in national planning guidelines.
The pair want to see the Agent of Change principle introduced as part of the Scottish Government's planning bill.
This is designed to ensure live music venues are protected from noise complaints by residents of new housing developments.
Mr Macdonald said: "At the moment if someone built flats, the venue would have to spend huge amounts of money.
"Craig has got a very successful venue, but what it means in case after case is live music venues are forced to close.
"It's really important in Aberdeen because our economy is not just about oil and gas but also cultural tourism."
Recent months have seen the closures of venues such as Downstairs on Holburn Street and the Gilcomston Bar on Gilcomston Steps, as a result of noise abatement notices imposed under existing legislation.
Mr Macdonald presented a letter from Mr Adams to local government minister Kevin Stewart, urging him to introduce the Agent of Change principle as part of the planning bill announced in the Programme for Government.
Mr Adams, a founding member of the workers' co-operative that runs Krakatoa, has had to spend £300,000 on soundproofing at the venue, in order to avoid closure.
He said: "We've had to upgrade the soundproofing several times over the course of 15 years and had noise abatement notices.
"When we came here there were six neighbours and now there are 36."
The Agent of Change principle would instead put the onus for paying such additional costs on the developer who has brought about the change, instead of on the venue itself.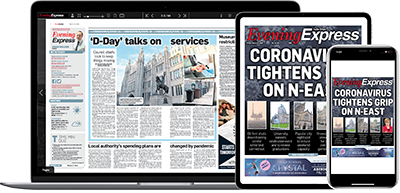 Help support quality local journalism … become a digital subscriber to the Evening Express
For as little as £5.99 a month you can access all of our content, including Premium articles.
Subscribe