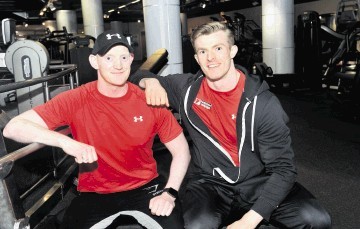 A personal trainer has told how a client's battle with multiple sclerosis (MS) has inspired him to seize the day and enter his first ever men's physique event.
Sam Milne, 22, from Aberdeen will compete at the UK-wide Ultimate Beginners Stars of Tomorrow body building competition in Dartford next month.
He took on the feat after witnessing the courage his client John Mitchell, 36, displayed after being diagnosed with MS a year ago.
He is also raising money for the MS Society through the contest and has so far brought in more than £700.
He said: "About two months ago, John came back to me. He had gained a bit of weight because he was less active.
"He had been through a hard time because of what happened.
"At this point he was on two crutches, then it was down to one, now he sometimes doesn't need any."
John, from Aberdeen, described Sam's efforts as "fantastic".
Ahead of his diagnosis John was a keen gym goer and into amateur dramatics, he said MS has had a huge impact on his life but added "you've just got to get on with it".
He revealed that while he was in hospital due to the condition, his brother passed away. He said this was another key factor in his determination to battle the illness.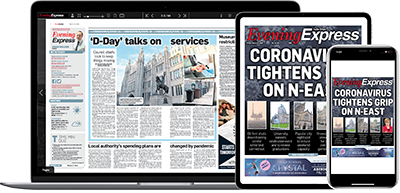 Help support quality local journalism … become a digital subscriber to the Evening Express
For as little as £5.99 a month you can access all of our content, including Premium articles.
Subscribe