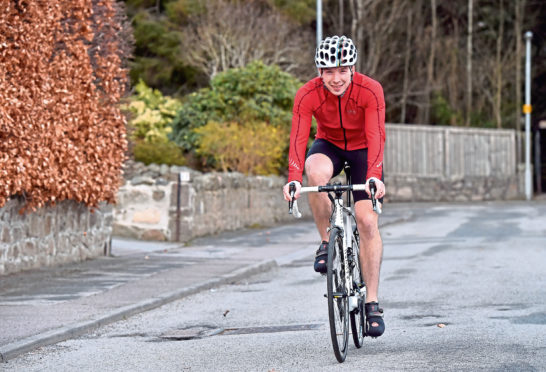 An Aberdeen man is hoping to inspire others through sport – even after being diagnosed with a debilitating disease.
Colin Wallace, 33, received a "shocking" multiple sclerosis (MS) diagnosis last April, a condition which affects the brain and the spinal cord.
The Cults resident has always been involved in various sports in the past, and before retiring from rowing in 2011, Colin won the National Championships and competing for Team Scotland.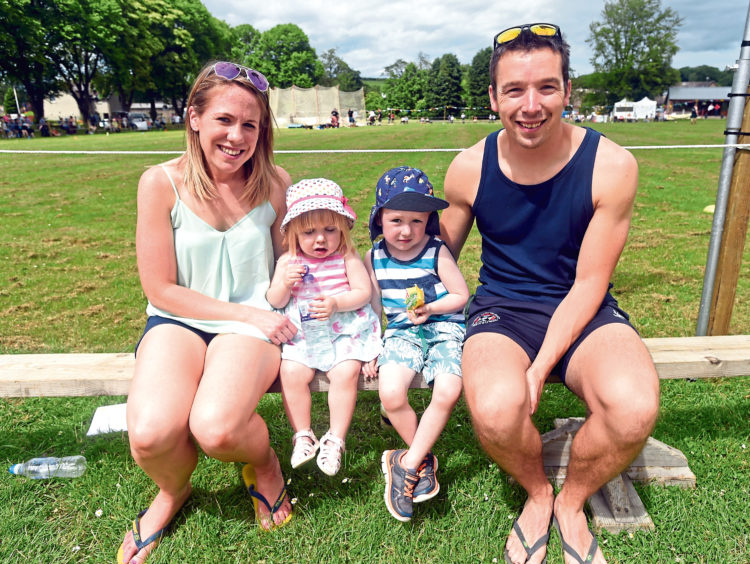 Since his diagnosis, Colin had been searching for a sport to keep him active without aggravating his symptoms.
After a nudge from his wife Judith, the father-of-two took up a spot on the British Cycling Para-Cycling program – where he is able to compete in the C3 category.
Colin hopes to inspire others with disabilities to try a sport.
He said: "As a rower, my road bike was always just a tool for cross-training. I'd head out for rides with friends now and again but I didn't even consider racing.
"Following my MS diagnosis, I discovered that cycling was a way I could continue to push myself.
"Cycling helped me to build up the confidence I had lost.
"It also helps my symptoms since at the end of the day my muscles are tired and I sleep better."
---
---
He said although being diagnosed with MS has been difficult, he credits his current success to his wife.
"My wife has been amazing – just incredible. I was obviously quite depressed when we were first told – the news is devastating.
"But Judith has always kept quite positive and if it weren't for her I wouldn't have looked into testing to compete."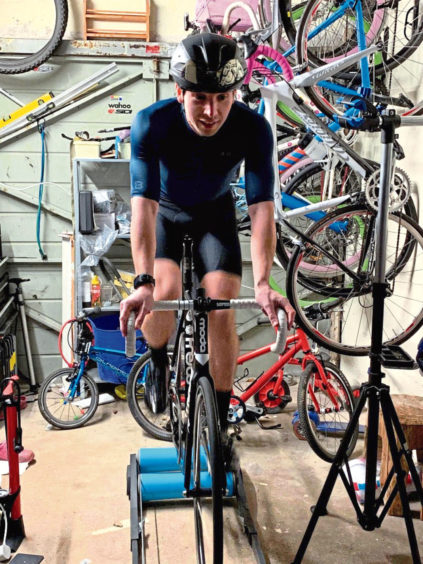 Colin has competed in the British Track Cycling Championship in Manchester in January and came in sixth place.
"My two goals were to not fall over and to not come in last.
"I came in sixth place in the 200 metre flying lap – I was very proud of myself," he said.
His children Alex, 6, and Evie, 3, turned out to support Colin on the day – making the 350 mile journey.
Colin hopes others with disabilites might hear his story and take up a sport.
He said: "It's devastating, but I believe there have been so many more doors opened and opportunities I might not have explored before.
"Maybe people don't know there's something out there for them to try and build up their confidence once more."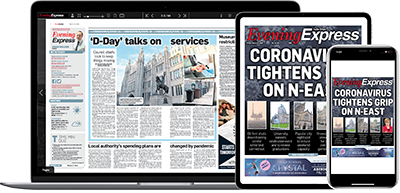 Help support quality local journalism … become a digital subscriber to the Evening Express
For as little as £5.99 a month you can access all of our content, including Premium articles.
Subscribe