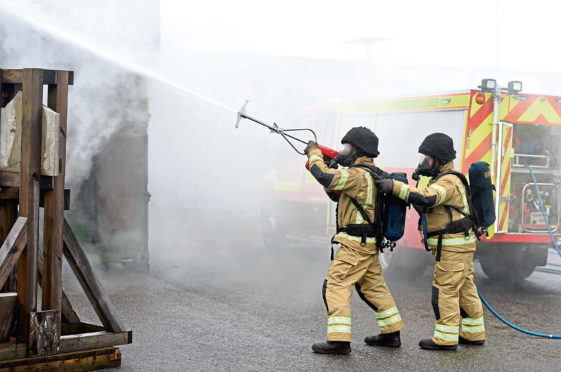 An MP has called for assurances that firefighters drafted in to the city are trained to tackle high-rise blazes.
Aberdeen South MP Ross Thomson said he is concerned about staff shortages leading to personnel from Dundee and Inverness being drafted in as cover.
After an Evening Express investigation found fire engines in the city were taken off the road 227 times between October 2 and April 22 because of staff shortages and training, Mr Thomson said it raised important questions.
"This has been an ongoing problem in Aberdeen for several months now, and the challenges facing the local fire service have been repeatedly highlighted by the investigative work and reporting of the Evening Express," he said.
"If staff are being drafted in from other areas, that also begs the question if the service is being compromised elsewhere.
"Crews are certainly spread very thin and there must be concern as to the state of readiness for a major incident in Aberdeen."
In a letter to Scottish Community Safety Minister Ash Denham, Mr Thomson said: "This shortfall of staff had to be covered by drafting in firefighters from across Scotland.
"My office has been informed this therefore required appliance training and familiarisation to be carried out, as well as entailing a heightened financial burden.
"I would appreciate clarification on whether the additional staff brought in would be trained on the distinct multi-storey policy operated by the fire service in Aberdeen?"
A Scottish Government spokesman said Mr Denham would reply to the letter to provide assurances that firefighters are always properly trained.
He added: "The Scottish Government has increased the spending capacity of the Scottish Fire and Rescue Service (SFRS) by £15.5 million in 2018-19."
SFRS deputy assistant chief officer for the north David Farries said: "As a service, we continuously review and plan the resources required on our front line.
"When we identify resourcing needs based on, for example, unplanned absence, we will work with our local teams to cover that requirement in a number of ways, including overtime.
"We put requests out across the north-east for colleagues who may wish to take up overtime opportunities to cover short-term as well as unplanned absence.
"We are committed to balancing front-line delivery with the need to continuously train our firefighters to ensure not only their safety but the communities they protect."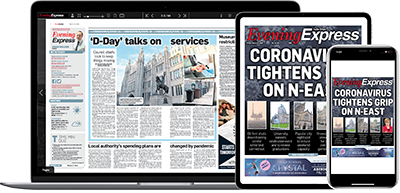 Help support quality local journalism … become a digital subscriber to the Evening Express
For as little as £5.99 a month you can access all of our content, including Premium articles.
Subscribe