An Aberdeen MP is to raise the topic of a deadly drug at Westminster because of an Evening Express special investigation.
Aberdeen South MP Ross Thomson is to ask UK ministers what they can do to make alprazolam – brand name Xanax – harder to get hold of, after our probe in March revealed users can order it online and get it delivered within minutes for as little as £1 a tablet.
The investigation also revealed how the powerful tranquilliser contributed to the deaths of 29 people in the NHS Grampian area in 2017 when taken with other drugs and alcohol.
That compares with 11 deaths in 2016, fewer than five in 2015 and none in 2014 and 2013.
The drug is not available on the NHS but can be prescribed privately. Now Mr Thomson is taking the fight for action to the UK Parliament. He said: "Anyone can access links to buy this drug online within minutes.
"That is very worrying, particularly given reports of an increase in younger people abusing this drug. The rate of deaths linked to alprazolam in the north-east of Scotland suggests this is a serious public health issue.
"We must do all we can to educate people about the risks associated with this drug, particularly when it is mixed with alcohol.
"But more can and should be done to limit links to supply via social media sites like Facebook."
Mr Thomson is to table questions about the drug in the House of Commons either later this week or on June 4.
He will also write to Facebook – along with his fellow Scottish Conservative politician Tom Mason MSP – to raise their concerns.
A Facebook spokesman said the company removes accounts that advertise the sale of drugs whenever people report them.
He added: "Buying or selling drugs of any sort is not allowed on Facebook.
"We urge our community to report activity like this using our reporting tools, which are available on every profile, page and piece of content on Facebook."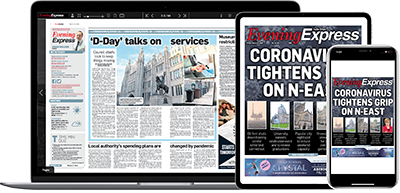 Help support quality local journalism … become a digital subscriber to the Evening Express
For as little as £5.99 a month you can access all of our content, including Premium articles.
Subscribe