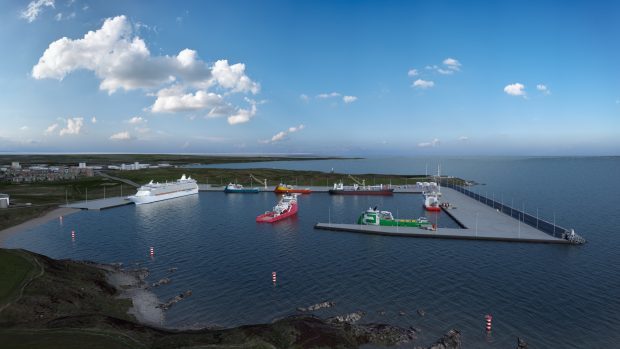 An Aberdeen route is set to be subject to a traffic restriction for more than a year to allow construction work for the new £350 million harbour expansion to take place.
Aberdeen City Council has imposed a one-way restriction on Greyhope Road from Tuesday until May 30, 2019.
The restriction will be in place from Greyhope Road's junction with Sinclair Road and its western junction with St Fitticks Road.
Drivers should note the direction of travel will be eastbound.
A 7.5 tonne weight restriction will also be imposed on the same stretch of road.
Fraser Bell, head of legal and democratic services at Aberdeen City Council, said: "The restrictions are in the interests of public safety during carriageway foundations and sea wall works.
"An alternative route for westbound vehicles is available via Victoria Road, South Esplanade East, Crombie Place and Sinclair Road."