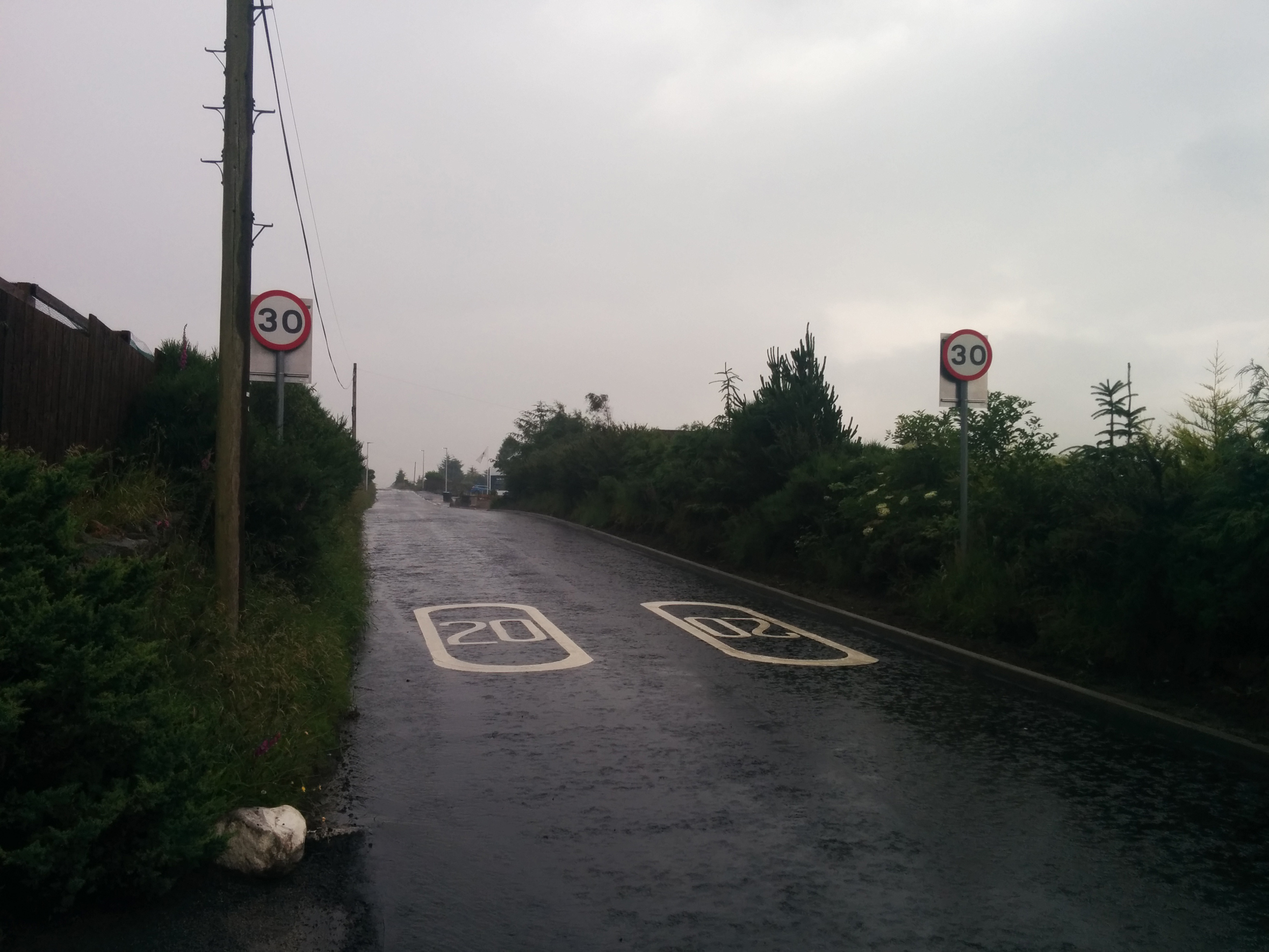 A North-east road sign has caused some slight confusion for motorists.
The road sign near Kingswells was posted on social media this week after an odd mistake was noticed.
On Fairley Road, 30mph signs are clearly visible but new 20mph markings have been painted on the road.
Aberdeen Donside MSP Mark McDonald hopes the situation can be cleared-up quickly.
He said: "The confusion this mixed signage will be causing to motorists is not acceptable, and not the sort of thing that encourages safety on our country roads.
"With a marking of 20 and 30 both visible, it would be hard to determine which speed limit should be adhered to and an accident could happen.
"I am writing to Aberdeen City Council to seek assurance that their traffic management team are aware of this mistake.
"I sincerely hope this can be resolved as soon as possible, and that all contractors and construction workers on roads in the North-east are fully aware of the importance of correct speed signage and road markings."
Contractors WM Donald had been resurfacing the road in the area beside Fairley Road and had painted the 20mph markings in anticipation of a new speed limit coming into force at a later date.
A spokeswoman for WM Donald said: "For increased safety, there is an application to change the speed limit on this part of the road outside the new residential development.
"Once a date is agreed with the council's roads' department, the road sign will be changed to 20mph."
WM Donald had been working on the new Stewart Milne development, Den View, when they painted the markings to save them coming back.
The spokeswoman added: "To avoid having to go back and change the road markings at a later date, the contractor used the soon-to-be-applied speed limit when resurfacing the road.
"Legally, the speed limit is still 30mph until the sign is changed."