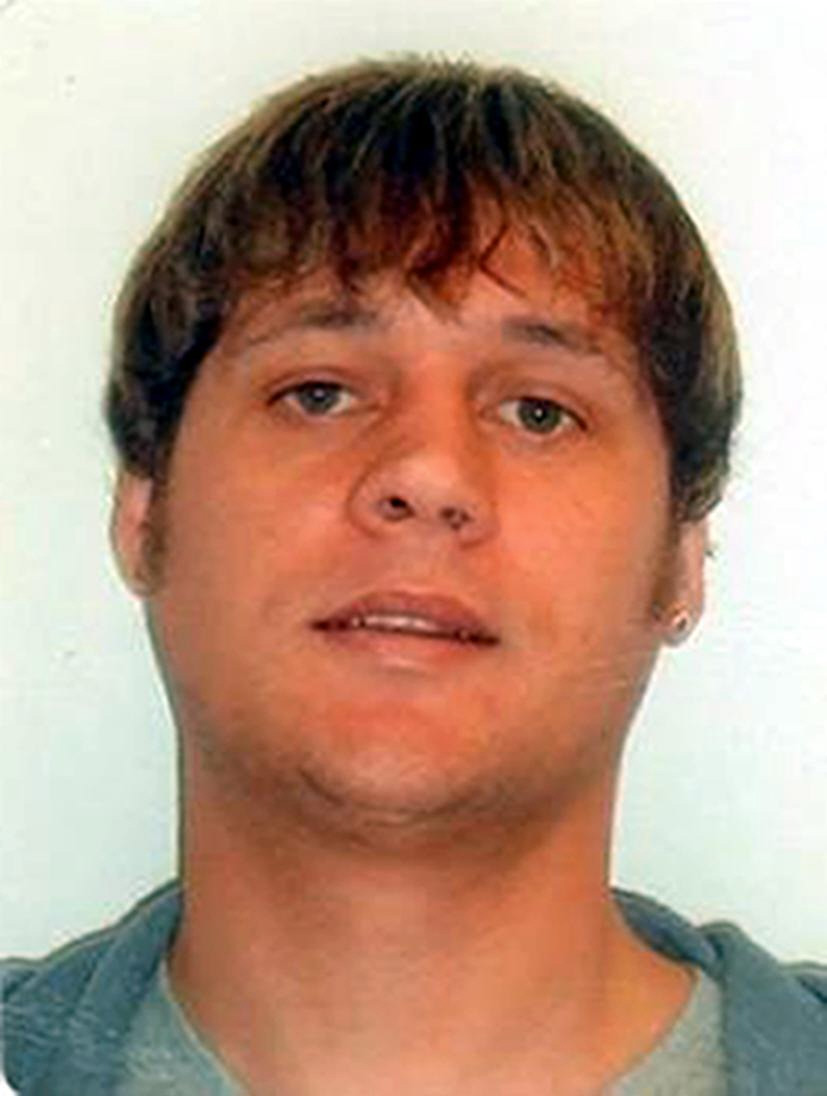 The mother of a North-east man who was brutally beaten to death by a gang says her son's killers received better support than her grieving family.
In an exclusive interview with the Evening Express, Jo Jamieson called for the creation of a support package for those who are dealing with the loss of a loved one.
It comes more than a decade after the 61-year-old's son Dean Jamieson was brutally beaten to death by a gang in a crime that shocked the North-east.
The fun-loving 30-year-old had been out in Aberdeen and was on his way back to his family home in Kemnay at around 9pm when fate dealt a tragic blow.
The father-of-four flagged down what he thought was a taxi – but it was actually his killers.
They drove him to Elrick Hill, then robbed, stripped and repeatedly stabbed and beat him.
Colin Cowie and Kevin Leslie were jailed for murder in November 2006 and continue to serve 18 and 20-year sentences.
Shaun Paton was released in 2014 after serving six years of a decade-long sentence in a Young Offenders' Institution for culpable homicide.
All three sought to appeal their conviction and sentences for the crime.
Now Jo, who is releasing a book about the death of her son later this month, says urgent action is needed to improve support for people in a similar situation.
She said: "When your child dies you get handed a small booklet, that's it.
"I remember we needed counselling for Dean's eldest son, who was really suffering.
"But we were told it was a six-month waiting list.
"Meanwhile, these guys had access to social workers, psychologists, counsellors, you name it, they have all the support.
"They went right to prison, had three meals a day, a bed, and probably saw their family more than before.
"Dean's wife couldn't even get to court unless we had someone to look after the kids.
"Even now victims and families have very little support.
"Dean and Carol had no insurance and it cost us £8,000 to bury him.
"Evil murdered him, but we were left to pay for it.
"For me I would like to see a support package come out of this, covering the emotional, practical, financial aspects that come from a situation like this."
Jo, who emigrated to Darwin in Australia, is determined to keep her son's legacy alive for his children Lauren, Liam, Keelan, Tyler – and the grandchildren he will never see – through her first book.
But she admits writing Last Touch, which is released on February 28, was a harrowing experience.
She said: "Initially I had a ghost writer but once I took it on myself, I had to go through it all again and check all the facts myself.
"It wasn't a good experience, but I'm hoping it will help other people.
"I knew I wanted to write a book from early on, because that's what has ultimately helped me.
"I wanted to see how other people survived something like this, because at one point I thought I wasn't going to make it."
Jo's book sheds light on Dean's life, death and the subsequent police investigation and murder trial.
The child protection worker says her story covers many aspects of that time in her life.
She said: "Really it's about survival. But it also looks back at the police investigation and the media coverage.
"I had a good relationship with the police, but some media were intrusive and sensationalist.
"So the book is also a learning tool as well for other agencies, as well as the story of how it all happened."
Jo, who is visiting the city at the moment, has hinted she is working to transform her story for the big screen.
"Watch this space, that could be in the pipeline," she said.
The author admits her family are apprehensive about the book, but she believes in the long run, it will keep her son's memory alive.
She said: "It's a warts-and-all book, so there's parts that will be tough if they read it.
"I know it's going to bring it all back to the forefront of my mind and it will be tough for his siblings and kids, too.
"But Dean was a jack-the-lad, he would have liked to be famous, so I feel this is right up his street.
"I remember his son Liam turning to me at the funeral and saying 'I look like my dad don't I?'
"I told him he was right and he said 'well that means one day I'll have kids and they'll look like me – my dad will never die'.
"And its so true – he'll always be alive."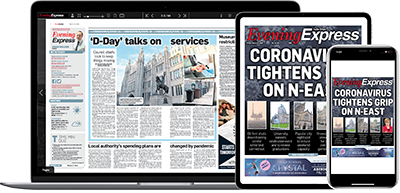 Help support quality local journalism … become a digital subscriber to the Evening Express
For as little as £5.99 a month you can access all of our content, including Premium articles.
Subscribe