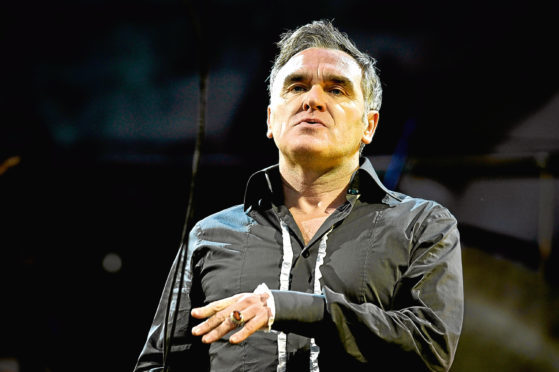 The voice of a generation, former The Smiths frontman Morrissey headlines the Aberdeen Exhibition and Conference Centre tomorrow.
Morrissey recently released Low In High School, his first album in three years.
Now 58, the singer is clearly not mellowing with age, as the album is one of the most political in his career.
Morrissey said: "The people have become sick of the establishment, and I'm a part of the world.
"No small kid wants to grow up to be President any more, and there's a sense that the world is close to its expiration date.
"Most governments do not listen to the people who elected them into power. Our political systems do not work. There's no point hanging back with whatever feelings and views you might have. This is tomorrow."
Morrissey launched his own label Etienne Records for the latest release.
The album was recorded at La Fabrique Studios in France and at Ennio Morricone's Forum Studios in Rome.
It was produced by Joe Chiccarelli, who has worked with Frank Zappa, The Strokes, Beck and The White Stripes.
For the first time in more than two decades, Low In High School is the first album not to have Morrissey's image on the cover.
Instead it features the son of Morrissey's bassist Mando Lopez holding a sign claiming 'Axe the Monarchy'.
Morrissey said: "Max was really excited. He went into a shop somewhere and a woman said to him 'I've seen you somewhere before'. Max said he was on the cover of the new Morrissey CD."
It is now more than 30 years since The Smiths split following the recording of their final album Strangeways Here We Come.
Since then Morrissey has released a string of acclaimed albums beginning with Viva Hate in 1988.
Throughout his career Morrissey has attracted a dedicated, loyal fan base.
He said: "They stare up and at me with every concert. We both know we're in the right place.
"There's nowhere else to be."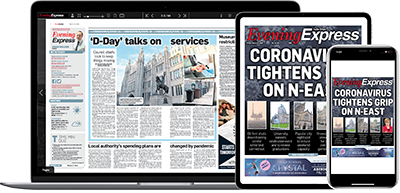 Help support quality local journalism … become a digital subscriber to the Evening Express
For as little as £5.99 a month you can access all of our content, including Premium articles.
Subscribe