More than 50 firefighters spent six hours battling a blaze at a north-east beauty spot – and then had to return when it started again hours later.
Six crews – backed by specialist wildfire appliances – were called to Bennachie at 7.30pm on Saturday and stayed at the scene until 1.45am yesterday.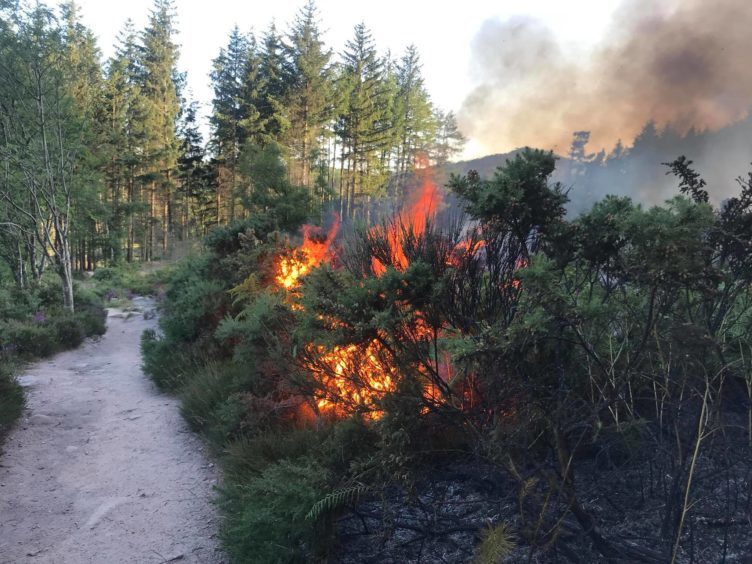 The fire was so deep-seated it reignited late yesterday morning – and fire officers had to return to the scene again to bring the blaze back under control.
A Scottish Fire and Rescue Service spokesman said the alarm was raised at around 7.25pm on Saturday after several 999 calls were made to report a fire covering an area of gorse land measuring 250m by 100m near the path of the Mither Tap.
The six fire engines were supported by two wildfire units, which carry specialist tools and can travel off road, and a water carrier was also sent to the landmark.
The SFRS spokesman added: "We used beaters, two main jets and a hose reel jet.
"We stayed at the scene until 1.46am dampening down areas."
The spokesman said most of the fire had been extinguished by 9.50pm.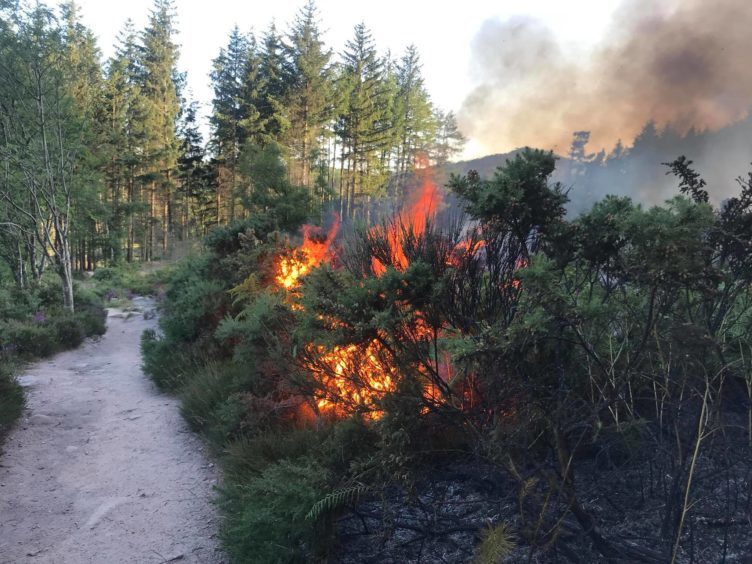 Crews were sent back to the scene yesterday morning and spent three hours tackling a fire at the same spot.
A spokesman for SFRS said: "We received a call at 9.34am yesterday and despatched one appliance based at Inverurie, another appliance based at Altens in Aberdeen and a wildfire unit based in Ballater to the scene. A second wildfire unit was then sent to assist the fire officers.
"Some hotspots from the fire that began on Saturday night reignited."
Nobody was hurt in either incident, but animal conservationists have expressed concern that animals could fall victim to such fires.
Keith Marley, the founder of the New Arc animal rescue centre at Ellon, said: "My worry would be for ground-nesting birds and young deer in the area as they might not be able to run away from the fire and get caught up in it.
"I'm hoping this was an accident and wasn't caused by anyone as it is a very popular place for people to visit."
He urged people to get in touch if they were aware of any animals hurt in wildfires.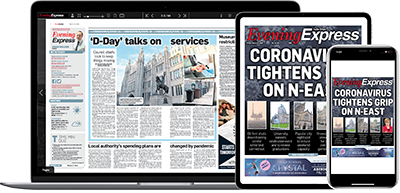 Help support quality local journalism … become a digital subscriber to the Evening Express
For as little as £5.99 a month you can access all of our content, including Premium articles.
Subscribe