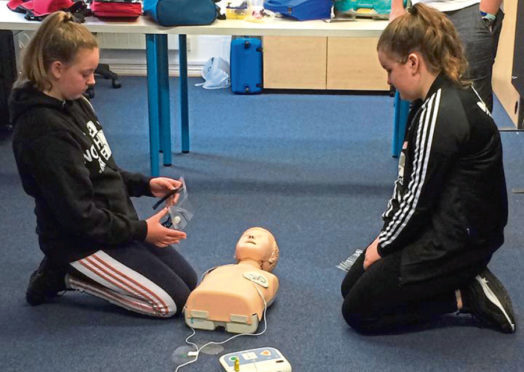 First aid lessons for children have taught life-saving skills to more than 250 pupils.
Scott Russell from Buckie founded RC&T Consultancy Ltd's Junior Life Saver Club first aid training programme for children aged nine to 15, and he's now keen to find more learners.
Scott, 36, said: "I came up with the idea when I was teaching adults a paediatric first aid course.
"I was using an example of a kid with a head wound.
"If the roles were reversed, would the kid know what to do? So, I came up with this course."
The project, which started in February, has already trained more than 250 youngsters and is now looking to expand by providing the training to children at local schools.
---
---
Mr Russell, who is also a full-time international hospitality management student at Robert Gordon University, has also trained Scouts for their Duke of Edinburgh Award and provided instruction for local youth football teams.
He said: "Since I was youngster, I have been trained in first aid.
"I think it comes from my family background.
"My granddad was a survivor of Piper Alpha and I've had a varied career.
"I'm a parent myself, so I know that I would want my son knowing these extremely important life saving skills.
"He's two-and-a-half years old and he can already do chest compressions and it's because he's at the age where he's just absorbing the knowledge.
"We try to make it fun for the kids and ask their parents if they have any allergies or conditions.
"This way we can apply it to their everyday life. We ask them if they know anyone who might have allergies, like allergic to nuts.
"We teach them how to administer medication for anaphylactic shock.
"We also have something called an Act Fast Choking Vest which helps them learn the Heimlich manoeuvre. The initial response from parents was amazing and they are happy that the kids have been learning something important.
"I'm currently in talks to expand the training to local schools."
The sessions – which are free –run every second Saturday at RC&T Consultancy Ltd's office at 1 Little Belmont Street in Aberdeen. Anyone interested in booking a spot for their youngster is asked to contact the organisation on admin@rct-consultancy.com for more information.
Additional first aid courses for children are being provided on September 29 from 9.30am until 1pm.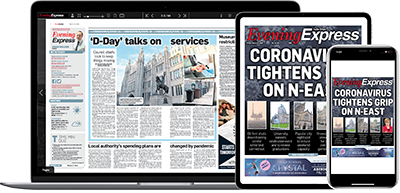 Help support quality local journalism … become a digital subscriber to the Evening Express
For as little as £5.99 a month you can access all of our content, including Premium articles.
Subscribe