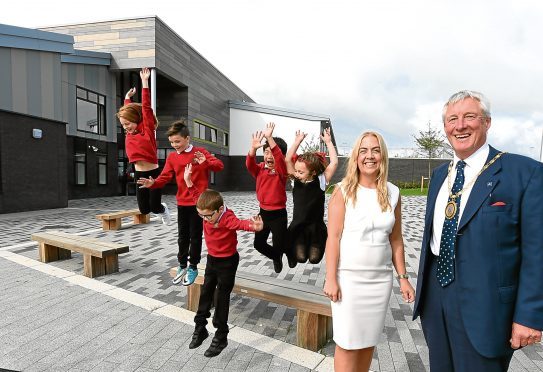 More than a quarter of North-east schools could be at or over capacity within the next four years.
School roll forecasts for both Aberdeenshire and Aberdeen have both shown there will be an increase in the number of primary and secondary schools exceeding capacity.
A total of 68 schools out of 231 in the North-east are expected to at or over capacity within four years – a figure of 29%.
In Aberdeenshire, the new figures were taken from the pupil count carried out in September last year.
Elected members of area committees are set to discuss school rolls before the education and children's services committee next month.
Reports from Aberdeenshire Council show 43 out of the authority's 169 schools are forecast to be over or at capacity by 2022.
Currently 14 of the schools are full.
Mearns Academy in Laurencekirk, which opened in 2014, is forecast to be 3% over capacity by 2022.
The current capacity is 700 with 724 pupils forecast for 2022. Hillside Primary School in Portlethen, which only opened in April last year, has capacity for 350 pupils but will have 371 youngsters this year.
It is forecast to rise to 612 in 2022.
A spokesman for the local authority said it was unable to comment on reports ahead of committees.
In Aberdeen, data available from 2015 forecast that 25 out of 62 schools would be over capacity by 2023. This included Aberdeen Grammar School, Bucksburn Academy, Brimmond Primary School and Charleston Primary.
The local authority said it works with schools to monitor the situation.
An Aberdeen City Council spokesman said: "Where there is a more long-term trend of increasing school rolls which is likely to mean that a school will be over capacity for an extended number of years, we build this into our longer term estate planning and will identify opportunities to permanently extend schools as we did with Greenbrae School recently, or to replace schools with larger buildings, such as the new Stoneywood School.
"In all cases where a school is expected to go over capacity as a result of new housing developments, we work closely with planners to ensure the appropriate financial contributions are in place, and these are used to create the additional classrooms spaces."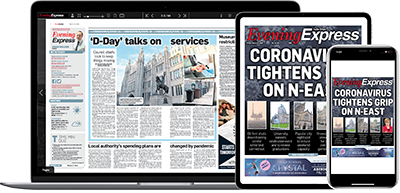 Help support quality local journalism … become a digital subscriber to the Evening Express
For as little as £5.99 a month you can access all of our content, including Premium articles.
Subscribe