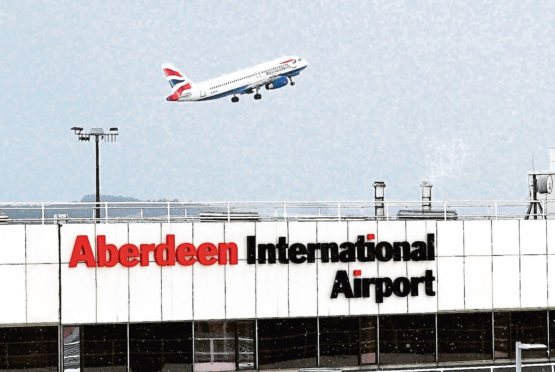 More than 200 workers at Aberdeen International Airport could take strike action over a row about pay and pensions.
Union chiefs say the workers will be balloted on industrial action and called the airport's most recent pay offer of a 1.8% increase as a cut in "real terms".
Union Unite said it would be balloting its members over a pay claim for this year, and following proposals to close the final salary pension scheme. The ballot will open on Friday and close on April 23.
If members do back action, Unite said it is likely to take place between early May to late July, with an overtime ban in force during the same period.
Around 242 workers employed by AGS Airports Limited group, which operates the airport, would be participating, with employees coming from every section of the airport including security and fire service.
In January, Aberdeen International Airport issued a 60-day consultation on the Defined Benefit Pension Scheme.
The union claims the airport has broken an Advisory, Conciliation and Arbitration Service (ACAS) Agreement made in 2016 to keep the scheme open to existing members.
It also called the 1.8% offer a pay cut, saying the airport increased its after-tax profits from £10.7 million in 2016 to £19.1m in 2017.
Shauna Wright, Unite regional industrial officer, said: "The derisory pay offer by Aberdeen Airport alongside the proposed closure to the final salary pension scheme is a shameful attack on the workforce.
"Aberdeen Airport is asking our members to take a real terms pay cut, while the airport through the hard work of the workforce enjoys a near doubling of its profits over the year.
"Unite is balloting our membership on industrial action which, if successful, will take place over the summer period causing widespread disruption.
"We will support our members every step of the way."
The AGS Airports Limited group also operates Glasgow and Southampton.
All three of the airports are being subjected to the same pension proposal.
It follows after 24-hour strike action was narrowly avoided in July last year, when a 3% pay increase was accepted.
A spokeswoman for Aberdeen International Airport said: "We are disappointed at the decision by the trade unions to hold an industrial ballot following the rejection of our proposed pay offer.
"We have made an offer that is entirely fair and reasonable against a backdrop of a considerable loss of routes in 2018-19 along with wider challenges within the industry.
"We are currently consulting on our proposal to close our final salary (defined benefit) pension scheme.
"With employer contributions scheduled to rise significantly it is simply no longer affordable.
"To suggest we have broken any agreements with Unite in regards to the company's pension arrangements is simply incorrect."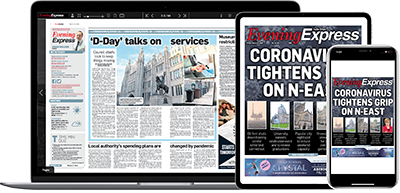 Help support quality local journalism … become a digital subscriber to the Evening Express
For as little as £5.99 a month you can access all of our content, including Premium articles.
Subscribe