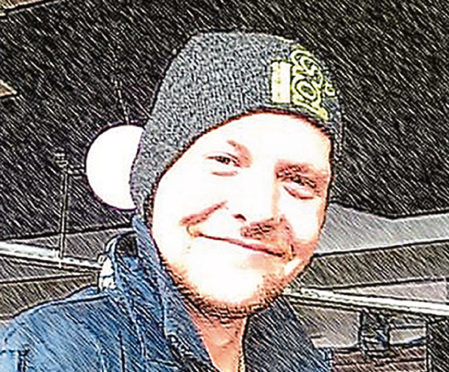 A man accused of murdering his mum's boyfriend told her he tried to stop his co-accused striking him with a dog lead, a trial has heard.
On the fourth day of the trial, in which Ryan Gibb, 32, and Cameron Laurie, 33, are accused of murdering James Chadwick, Gibb's mother Tracey gave evidence.
The High Court in Aberdeen heard she had been in a relationship with Mr Chadwick for five years.
Advocate depute James Keegan took the witness through a police statement she made.
He said: "Does it say 'Ryan told me that James had given Cameron a bit of cheek and they had been arguing'?"
The witness said it did and he went on to ask: "Does it say 'Ryan told me that he and Cameron had gone to James' flat and that Cameron had taken a dog lead with him and had hit James with it'?" Ms Gibb replied: "Yes."
The advocate depute continued: "Does it go on 'Ryan also said he had tried to stop Cameron from hitting James but that he had pushed him out of the way and kept hitting him'?"
Ms Gibb said it did.
Keith Stewart QC, representing Gibb, put it to her that her son and Mr Chadwick "got on pretty well" to which she replied: "Yes."
Brian McConnachie QC, representing Laurie, said: "We've heard evidence from a number of people who indicated James said he was frightened of Ryan."
Ms Gibb said: "That's a lot of rubbish. That's not true. It's the opposite way round. James was frightened of Cameron, not Ryan."
Gibb and Laurie are accused of murdering Mr Chadwick at his address on the city's Holland Street on the night of August 31 into September 1 2015.
It's alleged they struck him on the face as well as punched and pushed him.
It is also alleged they repeatedly struck him with a dog lead or similar instrument and kicked and stamped on his head and body.
They are further accused of attempting to defeat the ends of justice by cleaning blood from Mr Chadwick's head and body, falsely claiming to have witnessed a male being assaulted and by disposing of a dog lead or similar instrument.
They deny the charges against them.
The trial continues.