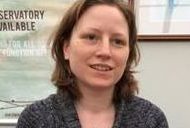 A German woman who went missing in Aberdeen has been found.
Saskia Schiffer had last been seen in the Berryden area of Aberdeen on Tuesday at 4pm.
However, Police Scotland has confirmed that the 33-year-old has now been found safe and well.
Officers thanked members of the public who assisted.