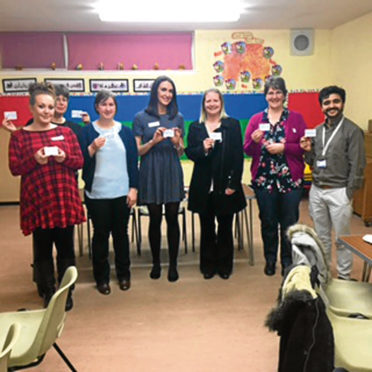 A support group set up for people who have experienced a miscarriage is marking its first anniversary.
The Miscarriage Information Support Service (MISS) was set up in 2017 after it was believed there was a lack of support for families going through pregnancy loss in the area.
Abi Clarke, from Blackburn, formed the group after she suffered a miscarriage four years ago while seven weeks pregnant.
She said: "I thought it would help people with similar experiences, but they don't have to talk about it if they don't want to.
"It's a very sensitive topic and it's still a taboo subject."
For the year ahead, Abi hopes to have the group registered as a charity and to raise more awareness about the support service, by spreading the word and targeting medical centres who might be able to refer people to the group if they think it would be of benefit.
Abi said: "We welcome people who have had a stillbirth, or who might have fertility issues, everyone is welcome to come along."
MISS meets on the first Thursday of every month at Danestone Community Centre in Fairview Street, Bridge of Don.
The group is looking at extending this to fortnightly and starting another session in a different area of the city, as people who live in the suburbs or outside the city might struggle to make it to the Danestone area for 7.15pm after work.
Currently there is a chat between members, followed by a speaker, then an activity, which is often craft-based.
To mark the first anniversary, people are encouraged to take part in a bake sale, with proceeds going towards MISS.
A crowdfunding page has also been set up to keep the sessions running.
Members hope to raise £1,436, which is based on the amount needed over the past year, as the group's Health Improvement funding runs out in August.
To donate, visit: https://www.justgiving.com/crowdfunding/miss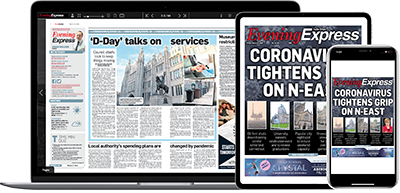 Help support quality local journalism … become a digital subscriber to the Evening Express
For as little as £5.99 a month you can access all of our content, including Premium articles.
Subscribe