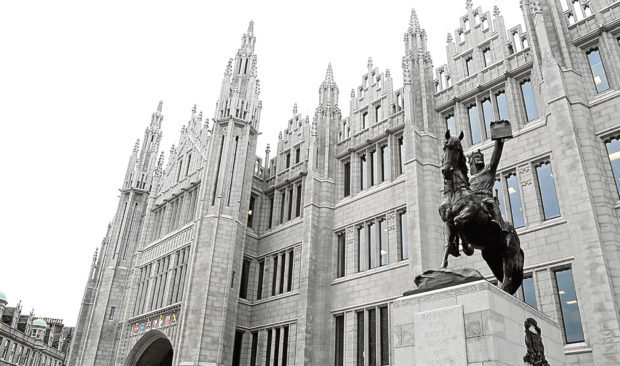 Less than half of council tax outstanding at the end of the 2012/13 financial year has been collected.
Figures obtained through a Freedom of Information request show that £2.88 million was still owed to Aberdeen City Council for that tax year as of March 31 this year.
The amount owed at the end of the financial year in 2013 was £5.71m – meaning just over 50% of the debt is remaining.
The statistics, which exclude water and waste water charges, show Aberdeen City Council has received a total of £98.17m 2012/13 council tax.
At the end of the 2013/14 tax year £6.03m of council tax was outstanding, with £3.3m having been collected or written off since.
A total of £5.04m was outstanding at the end of the 2014/15 financial year, which has now reduced to £2.99m.
The end of the 2015/16 financial year saw almost £5m outstanding, with £3.6m of that still to be collected.
SNP finance spokesman Councillor Alex Nicoll said: "These figures are extremely concerning and show that whilst the previous administration were quick to talk about a lack of funding, they were completely unable to put their own finances in order.
"Thankfully, during the budget process in February they finally recognised the problem and funds were made available to recruit additional members of staff to assist in the collection of council tax – it is our hope that this will be a positive first step towards improving the situation."
Councillor Ian Yuill, Lib Dem leader, said: "I think it's important that the council continues to seek to recover outstanding council tax.
"It's important that money owed to the council is collected because it's money that pays for the services that the people of Aberdeen depend on."
An Aberdeen City Council spokeswoman said: "Our council tax and recovery teams work hard to recover all outstanding council tax, including previous years such as 2013/2014 where we can expect to make additional debt recovery over time.
"Each year, we successfully reduce the amount owed for council tax by millions of pounds.
"However, factors such as increases to and changes to the benefit system continue to have a bearing on residents – as does a rise in the cost of living and changes to employment generally.
"Every effort is made by our staff to assist those struggling to pay their council tax by making mutually agreeable payment arrangement.
"In addition, our financial inclusion team provide a free and confidential benefits and money advice service to all residents in Aberdeen."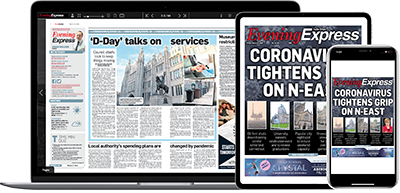 Help support quality local journalism … become a digital subscriber to the Evening Express
For as little as £5.99 a month you can access all of our content, including Premium articles.
Subscribe