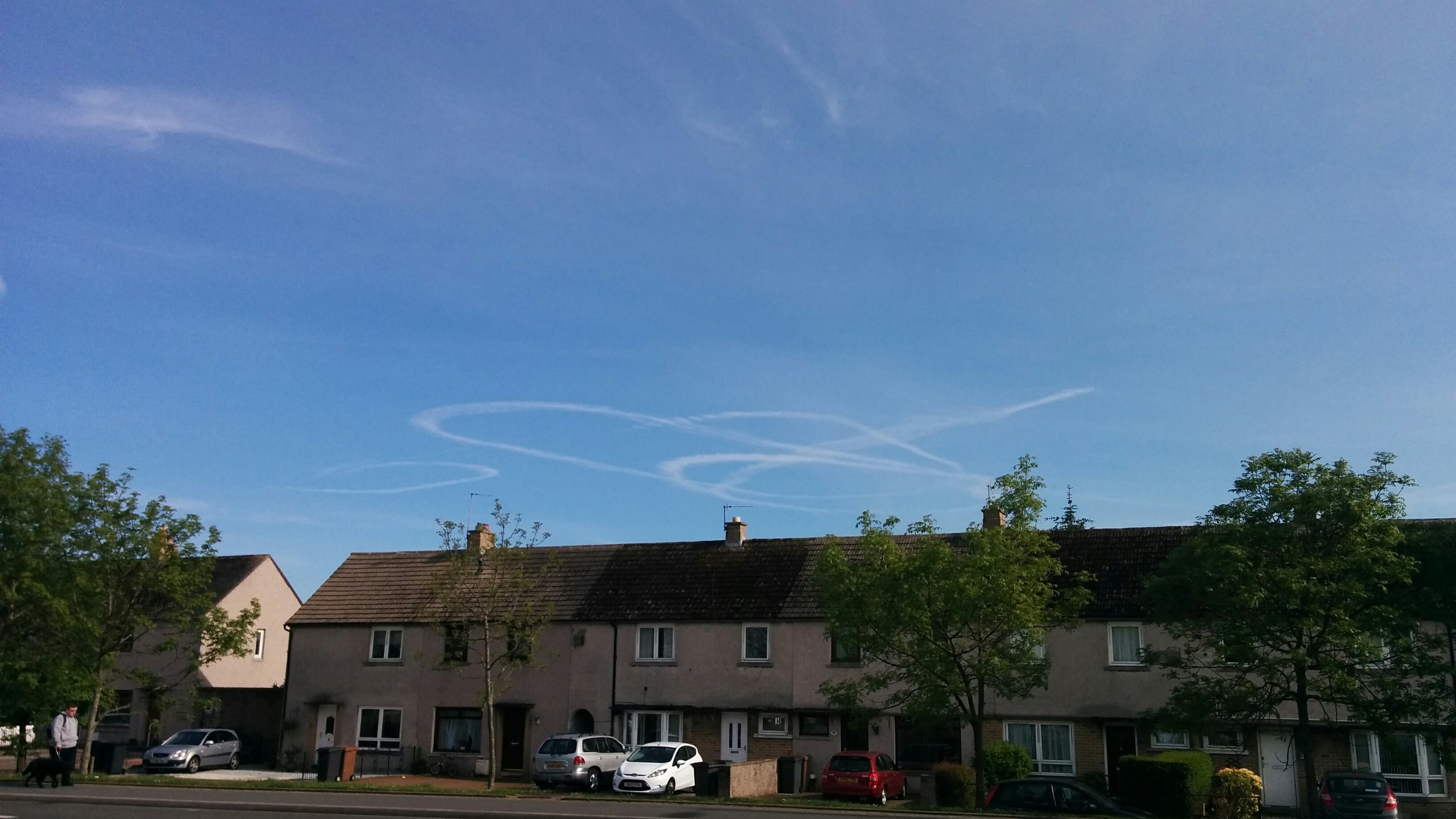 MYSTERY vapour trails which appeared in the sky above the Granite City, baffling residents, have been explained.
Aberdonians speculated that an aircraft with a particularly canny pilot may have got lost, or perhaps a plane was circling to land – while others adopted more far-fetched explanations, such as UFOs.
Puzzled people looking to the skies took to social media to post their pics of the contrails above Aberdeen and Stonehaven – and added their preferred explanation for their presence.
A little lost maybe?!? #vapourtrails #lost #wtf #aberdeen http://t.co/un4zZbrt6L pic.twitter.com/LCEGXwiWnV

— Ryan Robbins (@RMWR) June 9, 2015
Someone having a laugh in a plane over Aberdeen? pic.twitter.com/MVe3hR08wr

— John Dempster (@JohnWeejono) June 9, 2015
Any ideas? Over Aberdeen since 2pm. 2 aircraft at very high altitude and high speed. Seem to be playing! pic.twitter.com/fnnHBsEcEa

— Andy Freeman (@andyfsp2) June 9, 2015
Looks like someone is having fun in the skys above Aberdeen tonight! pic.twitter.com/zbC9G5lFZX

— Tony Mayfield (@DutchBhoy7) June 9, 2015
There is The strangest #Aeroplane #Contrail over #Aberdeen just now ? pic.twitter.com/OPXtKyhgoA

— Natalie Hood (@Branson1873) June 9, 2015
I'm no believer in #chemtrail conspiracies but wtf is this plane doing above Aberdeen/Stonehaven this pm? pic.twitter.com/DLuXQGdVLd

— MrsToriesOut (@AyrDelighted) June 9, 2015
#Pished pilot. Above Aberdeen? pic.twitter.com/AzhAbC8fgR

— Bryan Henderson (@hendo68z) June 9, 2015
SNP has own airforce? Seen in sky above Aberdeen pic.twitter.com/e0Rw4ZDyu2

— aktoman (@aktoman) June 9, 2015
But a spokeswoman for Aberdeen International Airport today confirmed the swirling flight trails had been squared away and were in fact the result of a military training exercise.
She said: "These are military aircraft undertaking exercise in military controlled airspace.
"As they are not controlled by NATS we do not have details about aircraft type."
Similar concerns were raised in February when it emerged two typhoon aircraft were training offshore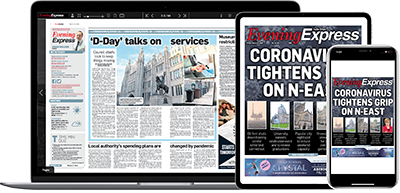 Help support quality local journalism … become a digital subscriber to the Evening Express
For as little as £5.99 a month you can access all of our content, including Premium articles.
Subscribe