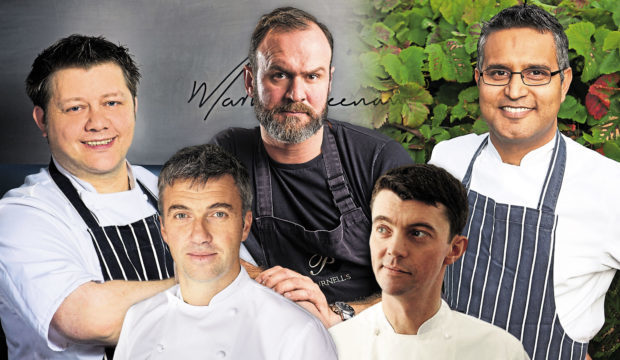 Seven of the UK's most acclaimed food stars are bringing their Michelin-starred menus to Aberdeen for a special festival of fine dining.
Chefs Mark Greenaway, Glynn Purnell, Atul Kochhar, Martin Wishart, Roy Brett and Brian Grigor are due to serve up exclusive tasting menus, while patissier-chocolatier William Curley will host an afternoon tea showcasing his award-winning bakes.
The dining experiences are part of Signature, a 12-day celebration of gastronomy being held at Aberdeen's Chester Hotel later this year.
Signature runs until November 16 and the intimate £150-a-head dinners will cater for just 75 diners.
Proceeds from the event will be donated to the Friends of the Special Nursery – the neonatal unit at Aberdeen Maternity Hospital.