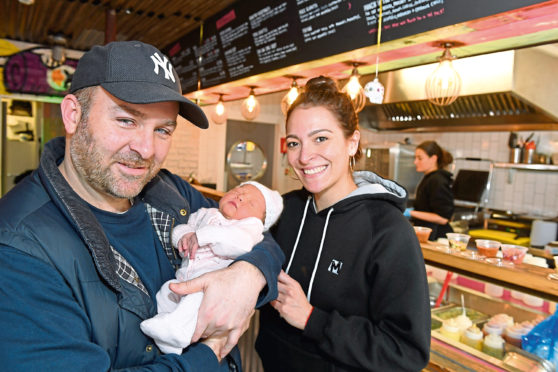 An Aberdeen couple got something that wasn't on the menu after visiting a Mexican restaurant to pick up a spicy salsa.
Jerry O'Driscoll, 40, whose pregnant partner Sarah Stout was days away from her due date, stopped off at the Muchacho Mexican restaurant on Aberdeen's Rose Street on Friday.
After remembering an old wives' tale about spicy food helping to induce labour, Jerry wanted to bring home something with a bit more kick for primary teacher Sarah, 32, who was expecting their daughter.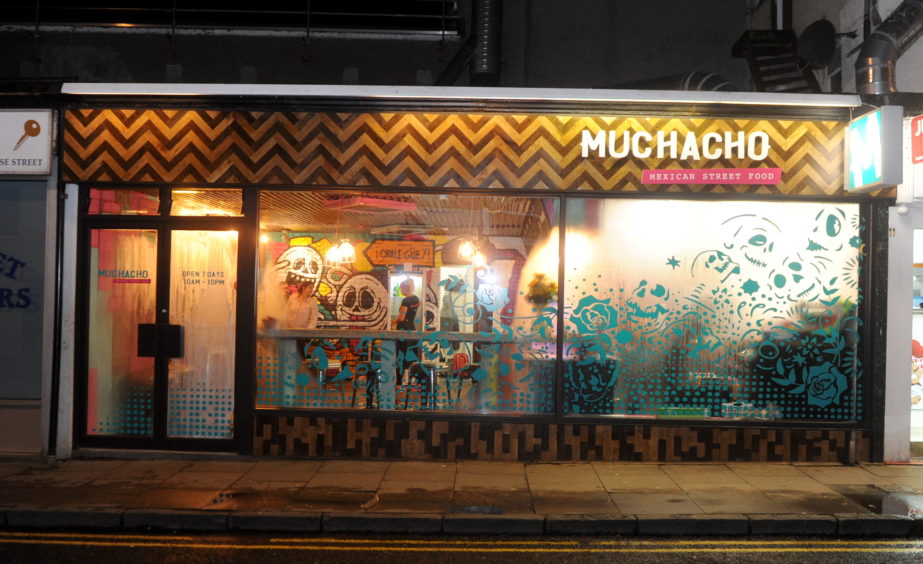 Jerry, a project leader for BHGE, opted for a nippy chipotle salsa from the restaurant and, after consulting with members of staff, headed back home to Bridge of Don armed with what he hoped would be a solution to their waiting.
It didn't take long for the salsa to work its magic, with baby Ayda being welcomed into the world just 24 hours later.
Jerry said: "You hear a load of old wives' tales about what you should do to induce labour.
"Apparently going for a walk or eating spicy food is the thing to do.
"We thought we'd try some Mexican, just to see if that would jump-start anything. Sarah wasn't actually due until Sunday.
"I spoke to the girls behind the counter and they said that the chipotle salsa would do the trick.
"When she was eating it, she said that it had a real kick to it.
"Then when we went to bed, she could start feeling something beginning to happen."
---
---
Jerry, a former professional footballer, hadn't really set out to induce labour, instead grabbing the salsa on the "off chance" it could work.
He said: "I was late back home, and our son had already eaten so we just wanted to get a takeaway, and we wanted to just try it out.
"If it doesn't work, then we're no worse off than we were."
Both mum and baby are doing well, with the family being allowed to bring Ayda home on Sunday.
According to Jerry, older brother Connor, 2, is already offering his toys up as a way to placate his crying younger sister.
Muchacho owner Lee Brandie admitted Ayda's birth was unlike anything he'd ever had happen to the restaurant.
He said: "Jerry had come in on Friday and talked to the girls who work here.
"The next thing we knew, he had been in touch through Facebook saying she had been born the next day.
"It's great news for them, and the first time this has happened.
"Although I don't think it'll be the last now."
Lee now hopes to be able to help other women looking to speed along their pregnancies.
He said: "We'll be offering free salsa to any pregnant women looking to induce labour from now on."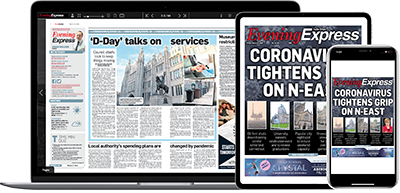 Help support quality local journalism … become a digital subscriber to the Evening Express
For as little as £5.99 a month you can access all of our content, including Premium articles.
Subscribe