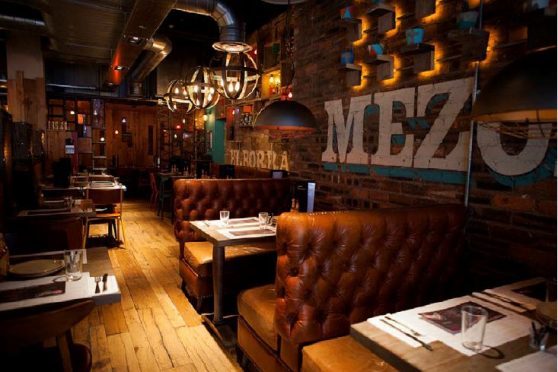 Plans are in place to open a Mexican chain on Aberdeen's Union Street.
Topolabamba, which has outlets in Glasgow and Edinburgh, has lodged proposals to open at the former Spanish eatery La Tasca.
The chain says it prides itself on taking inspiration from the four main regions of Mexico – Oaxaca, Chiapas, Chihuahua and Topolabampo.
A bar also forms part of the proposals.
The interior will be similar to the outlets on Glasgow's St Vincent Street and Edinburgh's Lothian Road.
A statement on behalf of the company said: "Overall, the changes to the shopfront will simplify and modernise the shopfront in a manner which remains respectful of the character of the building and the area in general. "It will enhance the pedestrian environment in this section of the street."
As of December 1, there were 28 vacant premises on the city's Union Street, with city council officials saying there has been a "substantial increase in vacancies" over the past year.
Chef Jamie Oliver closed his restaurant on Union Street in January, blaming a combination of rising Brexit cost pressures and tough trading conditions.
Other closures over the year include retailers Thorntons, BHS, Brook Taverner, Taking Shape and Litfit.
Cllr Alan Donnelly, who represents the area, said the look of Union Street will dramatically improve if more units are occupied. He spoke of his delight at a new restaurant moving into premises on the busy street.
He said: "This is great news. The last thing I want to see is empty frontages because it looks like the city is rundown.
"It's really positive and this sends a signal that Aberdeen is open for business.
"Anything which gets investment on Union Street is brilliant.
"It's very challenging on Union Street and a financial struggle for many but this is fantastic news for the area."