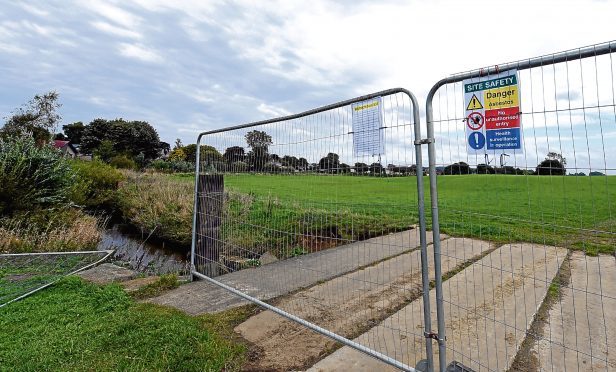 A popular walking spot has been sealed off after the discovery of asbestos.
Aberdeenshire Council has padlocked a metal gate preventing people from accessing the path at Tuach Hill, Kintore. It is understood public health officers took action on Saturday.
Exposure to the substance can cause long-term diseases such as lung cancer and mesothelioma.
Nick Archibald, who lives in the village, arrived at the path with his dog Pippa to find the gate locked with a notice warning people to stay off the path.
He said: "My understanding is there was a big metal shed that was knocked down last year, but it wasn't removed.
"It was buried there. The building was derelict for years. I've been in Kintore for 10 and it was falling down then. It's a bit concerning that it could have been there all this time."
The notice at the site is headed "restricted access" and reads: "In response to a complaint regarding the presence of asbestos containing materials, Aberdeenshire Council has confirmed the presence of chrysotile asbestos on Tuach Hill. Access must be restricted to protect public health."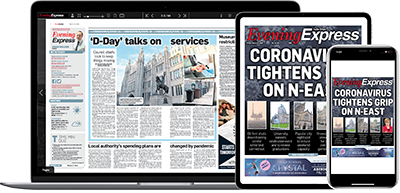 Help support quality local journalism … become a digital subscriber to the Evening Express
For as little as £5.99 a month you can access all of our content, including Premium articles.
Subscribe