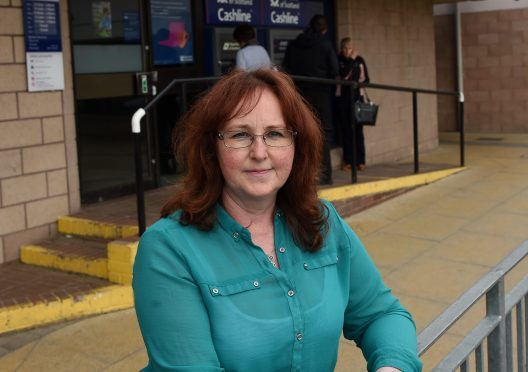 Community leaders were today to meet bank bosses to discuss controversial branch closures.
Councillor Iris Walker and other local representatives were to meet Royal Bank of Scotland (RBS) chiefs to discuss what happens next after the firm's Westhill branch closes on October 3.
Members of the Echt and Skene Community Council, Westhill and Elrick Community Council and Cluny, Midmar and Monymusk Community Councils were also to attend the meeting in a bid to get clarity over the future of banking in the Aberdeenshire town.
Cllr Walker, who represents Westhill and District on Aberdeenshire Council, said: "The meeting will give us a chance to ask RBS about what happens next for the customers in Westhill and further afield.
"It is a worrying time for not just the people of Westhill but for residents of Alford, who have been told the nearest branch is in Westhill.
"There is a mixture of people who will be affected by the closure of the bank, which is the only one in Westhill. I have had a lot of people get in touch with me from small businesses to charities and residents from Westhill and Alford who are all concerned about the bank closing."
The banking giant has previously said it is looking at creating a mobile banking service in the area to address the needs of customers.
Cllr Walker said: "Clearly we would like to see the branch remain open but an adequate alternative is what the people of the town and further afield want.
"It is a pity RBS didn't want a public meeting, which I asked for, but I hope we will get the answers we are looking for."
RBS also plans to close branches in Banchory on September 28 and in Stonehaven a day before the planned closure at Westhill on October 2.
More than 2,000 people have signed a petition to stop the closure of the bank.A spokesman for RBS said: "We look forward to meeting with Councillor Iris Walker and addressing some of the issues she and the residents may have."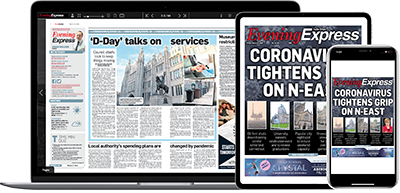 Help support quality local journalism … become a digital subscriber to the Evening Express
For as little as £5.99 a month you can access all of our content, including Premium articles.
Subscribe