A mum today told how she named her daughter Aberdeen – after she "fell in love" with the city.
Anchalee Spellacy, 38, who is originally from Thailand, named her daughter after the Granite City – making her the only one in Scotland since at least 1974 to be given the moniker.
Born in May last year, Aberdeen is now 10 months old, and lives with her mother in Torry.
Anchalee said: "I lived in England before here, and I moved up to live with family of my partner at the time. I was originally planning on going back to Thailand, but then I fell pregnant, so I couldn't, and I'm glad I didn't."
When asked what she loved so much about the city that she named her daughter after, Anchalee said: "It's just so nice, I just fell in love with it.
"It's such a pretty name, and I didn't think anybody would be called that, it's quite unusual."
The reaction of people to the choice of name has largely been shock, according to the mum.
She said: "People, when I tell them that her name is Aberdeen, say 'really?!'"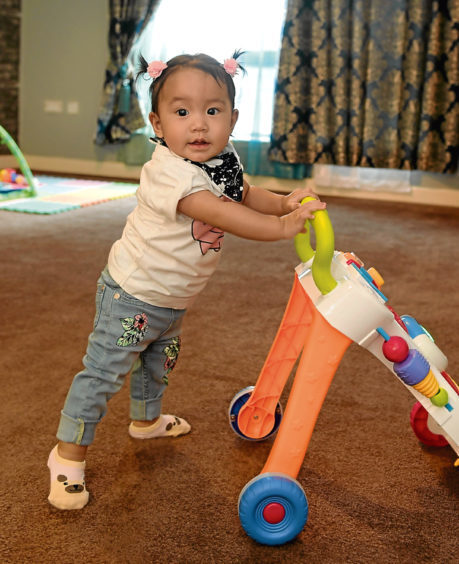 And she said people think she is just joking.
She said: "Most people will say 'no, really, what's her name?' They think it's nice, and a lot of people who were born here look at her and say she makes the city look prettier!"
According to her mother, Aberdeen is a lively and playful little one, but she's not averse to crying if she doesn't get her own way.
When asked what her daughter may think of the name when she grows up, Anchalee said: "I have thought about that, whether she'll be picked on when she goes to school.
"But a lot of kids go to school with different names and they don't get that."
Anchalee and Aberdeen have even embraced a side of the city that most people don't – the weather.
She said: "Most people don't like the cold, but we actually do, we don't mind the weather."
Anchalee hopes Aberdeen shares her love of the city of her birth when she gets older.
Aberdeen's unique name was highlighted after the National Records of Scotland released information on the most popular baby names across the country.
The findings also revealed some of the more unusual choices with some tots being named after characters from TV shows, as well as place names.
Use our special interactive table below to find where your child's name features in the list.
Simply select your child's gender and then type their name in the search box below.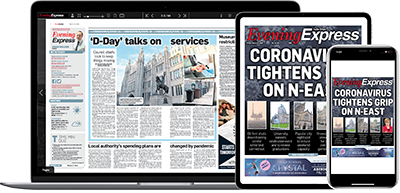 Help support quality local journalism … become a digital subscriber to the Evening Express
For as little as £5.99 a month you can access all of our content, including Premium articles.
Subscribe