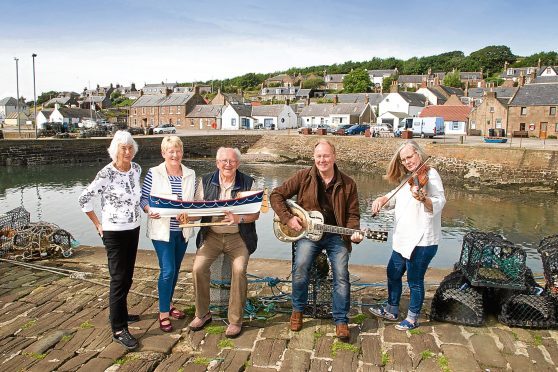 A Mearns maritime tragedy that saw a lifeboat crew battle to save Norwegian sailors will be remembered this week.
Johnshaven's 'James Marsh' lifeboat launched after the Danish schooner Fredensborg was stricken six miles out to sea in 1920.
Its nine crewmen were saved but disaster struck when the James Marsh capsized on returning to harbour.
James McBay — who could be seen by his wife as the vessel went down — drowned along with two Danes.
As part of efforts to commemorate the tragedy, a music night will be held in the village on Friday.
And a model of the James Marsh, made from a pew of the former village church, has been unveiled at the Johnshaven Heritage Hub Museum.
The display has been soundtracked by local band Shenanigans, who will be joined on Friday by Doric singer Bill Wilkie, former BBC musician Eleanor Leith, and Chris Kennedy at the museum and former lifeboat shed.
Andy Shanks said he was inspired to write two songs about the disaster for their latest CD, after reading about the sailors and the shed from which the lifeboat launched on December 21.
"Their bodies were never found but what breaks your heart is that it happened at the mouth of the harbour and right in front of McBay's wife, the distance of an outstretched arm from her," he said.
"Her gravestone shows that the couple had lost both of their children, one of them only two years before the tragedy.
"When Jane McBay watched her husband swept out to sea that day she was left utterly alone."
The King of Denmark presented silver cups to coxswain John McBay and his 11 crew, one of which was donated to the museum.
He also gave 50 guineas to the lost man's widow.
The coxswain was haunted by his decision to return under sail rather than oar, which he thought contributed to the capsize.
The model, by McBay's grandson, James, was launched by Edie Blues and Jackie Milne, descendants of men involved in the rescue.
Don Marr at the museum said: "It's very important to mark a major milestone in Johnshaven's history.
"The museum is here for the community and we're pleased to welcome so many brilliant musicians on Friday."
Mr Shanks added: "What makes this kind of song writing so rewarding is that it sings of stories feelings and sights that are all around you.
"The relatives of the men who manned that boat still fish and work here."
Tickets for the music night, which starts at 7pm, are available from the museum and the Ship Inn.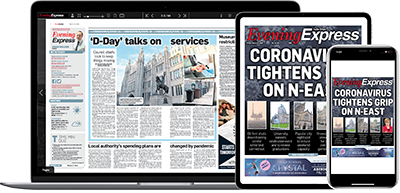 Help support quality local journalism … become a digital subscriber to the Evening Express
For as little as £5.99 a month you can access all of our content, including Premium articles.
Subscribe