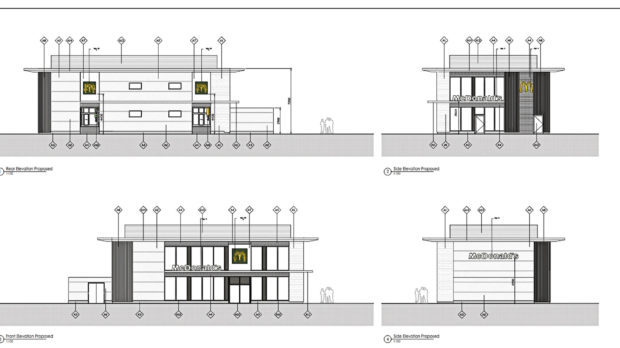 A fast food giant is being lined up to occupy a planned drive-thru, the Evening Express can reveal today.
Asda had submitted plans to develop part of its superstore site at Portlethen Retail Park, but no indication was previously given on the building's occupant.
New planning documents submitted to Aberdeenshire Council have revealed McDonald's would move in if proposals were approved.
Updated images as part of the application showing how the site would look now include the famous McDonald's logo.
The fast food restaurant would be built along with a new six-pump petrol station.
A McDonald's spokeswoman said: "If approved, we believe the new restaurant would bring investment to the local community as well as creating at least 65 new full and part-time jobs."
However, concerns have been raised over the plans regarding litter and antisocial behaviour.
The nearby Matalan store has said the plans would cause the gull problem to worsen.
Portlethen and District Community Council (PDCC) has asked for the application to be referred to the Kincardine and Mearns area committee for a decision.
Chairman of the group Ron Sharp told the Evening Express: "No one has told us officially that it would be a McDonald's going into the site.
"However it has been rumoured for quite some time that it was going to be them that moved into Asda.
"We still have some concerns and we are hoping they would be addressed regardless of who moves in.
"We see pedestrian safety and access as a priority.
"The community council wants to see designated crossings and paths for pedestrians at the site as it will be really busy with the new outlet.
"We don't mind who goes into the site, whether it is KFC or McDonald's – we just hope they will work with us on any issues they have."
The project would mean 115 parking spaces would be removed, leaving 489.
Asda did not respond to a request for comment.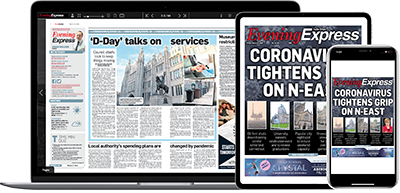 Help support quality local journalism … become a digital subscriber to the Evening Express
For as little as £5.99 a month you can access all of our content, including Premium articles.
Subscribe