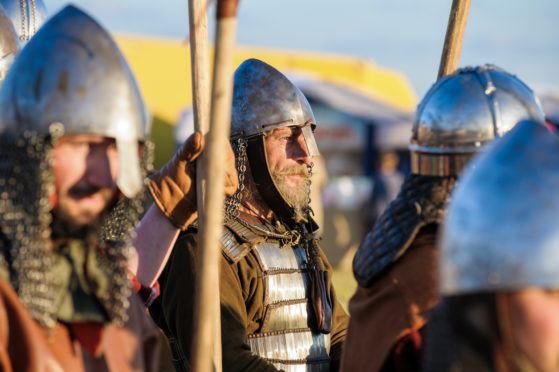 Uncovering the secrets of the Vikings, discovering more about Chinese culture and learning how to make snot are all part of an eclectic mix of an Aberdeen festival's schools programme.
The dedicated schools festival for this year's May Fest, organised by Aberdeen University, features a packed programme, with more than 30 events for pupils and teachers to enjoy over May 21 and 22.
The programme is targeted at pupils from primary one to seven and will offer children from across the region the opportunity to get to grips with subjects ranging from storytelling and science, to philosophy and engineering, in fun and interactive ways.
It has been designed to complement all areas of the curriculum.
In Chinese Stories: The Gruffalo, pupils will learn about the traditional Chinese folk tale that inspired the much-loved children's storybook in a fun and interactive session.
---
---
Meanwhile Uncovering Viking Secrets will look at the mysterious ways Vikings describe the natural world, during which pupils will have the chance to write their own runic messages and create Viking poetry.
Festival manager Jill Murray, from the university's festival and events team, said this year's programme is bigger and better than previous years.
She added: "We are very excited about the programme this year, in particular about the breadth of topics that will be offered.
"We hope those who attend will have great fun while learning something new in the inspiring surrounding of the our Kings' College campus."