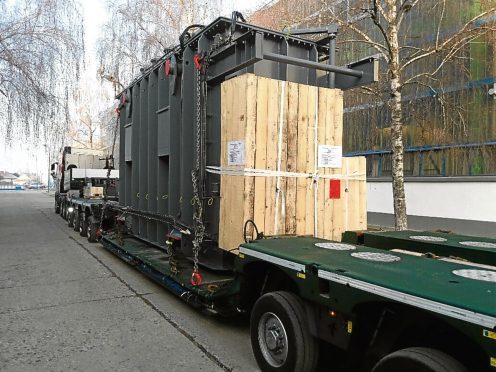 An electricity transformer weighing in at almost 100 tonnes has arrived in the North-east as part of an offshore wind farm development.
The 92.6-tonne transformer travelled through Europe before arriving in Blackdog yesterday.
It will be installed in a substation in the community as part of the £300 million European Offshore Wind Deployment Centre (EOWDC) developed by Vattenfall-owned Aberdeen Offshore Wind Farm Limited.
The generator – manufactured in Tapioszele, Hungary – travelled through Austria, Germany and the Netherlands before it was shipped to North Yorkshire.
It then made the journey on a 30.5-metre long lorry from Middlesbrough with police escorts.
It was transported in various components – the largest being four metres high, three metres wide and 7.5 metres long.
For more on this story, visit energyvoice.co.uk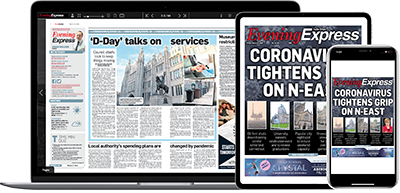 Help support quality local journalism … become a digital subscriber to the Evening Express
For as little as £5.99 a month you can access all of our content, including Premium articles.
Subscribe