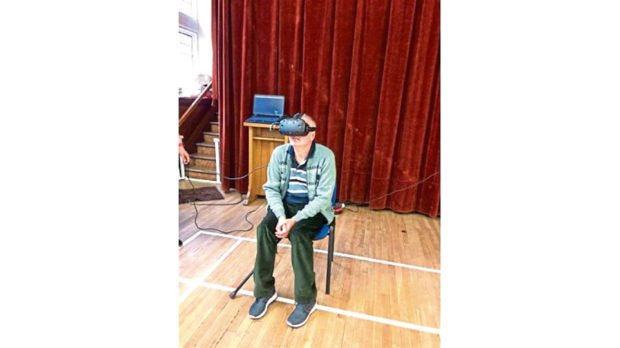 A north-east man hopes to raise £1,500 to purchase a virtual reality set to benefit people with dementia.
Martin Robertson, from Cruden Bay, was diagnosed with the condition aged just 56, and has since been told he has posterior cortical atrophy – a rare form of dementia which affects his vision.
He has pledged to virtually cycle 5km for every £50 he raises using an exercise bike, with a goal of reaching £1,500 .
Martin, who is now 60, first tried out virtual reality (VR) technology at an Alzheimer Scotland event in Banff, geared towards people living with dementia and their families.
His wife Ethel said: "They had an event for dementia, we'd never tried out virtual reality.
"He was having quite a closed off day and wasn't really communicating much with anybody.
"We got him on to the VR and he was on it for about five minutes.
"When he came off it, it was like a light switched on in his brain.
"It kept running for some time after as well, the next sort of day or so.
"It really, really benefitted him and he wants other people to experience it."
The VR made such a difference that he was even able to watch TV – something he usually cannot do due to the noise and he struggles to make out the visuals.
He now hopes to raise enough money to purchase a set to be used in Aberdeenshire, so that more people with dementia can benefit like he did.
If he raises more than the £1,500 target, it will go towards purchasing a second set for Aberdeen city.
Martin said: "I am trying to raise at least £1,500 for a virtual reality headset and laptop so that other people living with dementia can experience the wonder of virtual reality.
"I tried it for a couple of minutes and everyone watching was blown away at the difference it made to me.
"Living in Aberdeenshire I am intending for it to be used in the shire by going around all the many activities that Alzheimer's put on."
He will be taking on the challenge by using his daughter's exercise bike with people beside him to support him, completing the challenge over a couple of months.
So far, he has already raised more than £500.
To donate to Martin's fundraising campaign, visit
bit.ly/2CEHzvG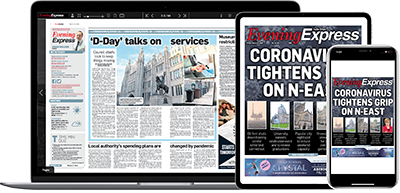 Help support quality local journalism … become a digital subscriber to the Evening Express
For as little as £5.99 a month you can access all of our content, including Premium articles.
Subscribe