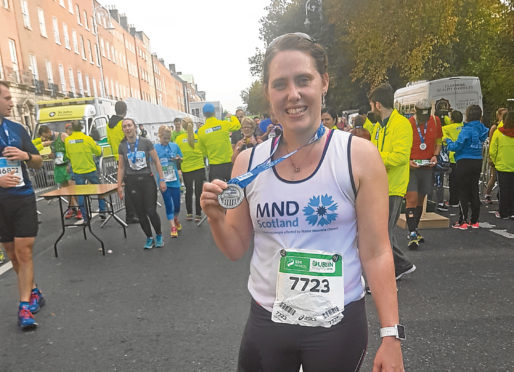 A North-east fundraiser is preparing for her next mammoth challenge – running 320 miles from Aberdeen to Ireland.
Claire Kelly, 34, who raises money and awareness for motor neurone disease (MND), plans to run an ultra marathon a day for 12 days, on her way to Portlaoise in Ireland.
Having previously completed the 12 in 12 challenge – running 12 marathons in as many months in 2016 – and then 12 marathons in just one month last year, the Alford mum-of-three is raising the stakes.
Claire started raising funds for MND when her uncle, who lived in Portlaoise, was diagnosed in 2011.
She said: "Sadly we lost my uncle in 2015, and that's when I decided to do something a little bit more, and that turned into the 12 in 12."
In July, the first leg of the run will start, as she runs from Aberdeen to MND Scotland's HQ in Glasgow.
There are no concrete plans on how to make it to Portlaoise, but Claire has been working with runners in the area to plan a route.
After her last two challenges, Claire wanted to up the ante.
"It just seemed like the logical step to condense it down to this," she said.
"I don't think I can make it any smaller than this, if I can achieve it I can maybe put the whole thing to rest and come up with something else!"
While she acknowledges that the funds raised are helpful, it's awareness and action that drives her.
She said: "It's more the awareness and the conversations I've had with people.
"Loads of people aren't even aware of an illness like this. Last year when I did the challenge there were people who said 'I'll do a 5k every time Claire's doing it' which has been really cool to see."
Claire's donation page can be found on her website, 12in12.co.uk.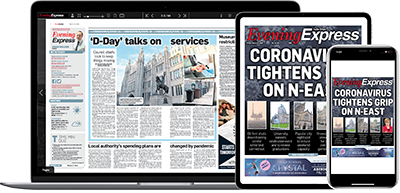 Help support quality local journalism … become a digital subscriber to the Evening Express
For as little as £5.99 a month you can access all of our content, including Premium articles.
Subscribe