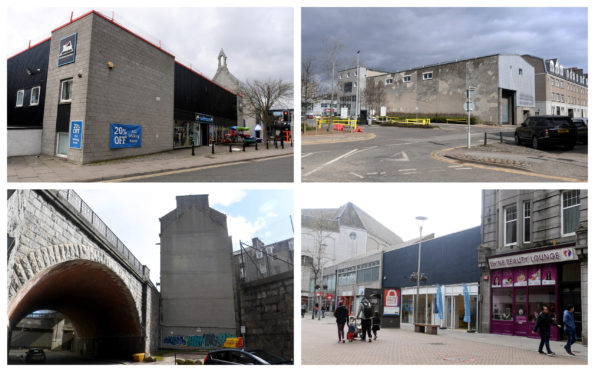 The spots around Aberdeen city centre to be transformed by this year's Nuart Festival have been revealed.
Talented artists return to the city later this month and will bring a splash of colour to a series of walls stretching from George Street to the harbour.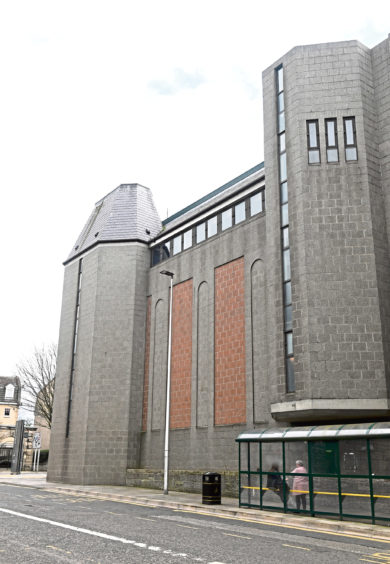 Nuart Aberdeen began in the city in 2017 and has proved a huge success, attracting thousands of visitors as well as some of the world's top street artists.
This year's event runs from April 18 to 21 and is taking its inspiration from the 1972 novel Invisible Cities, by Italo Calvino.
Artists include Dotmasters, Helen Bur, Smug, Vhils, Hush, Axel Void, Anders Gjennestad aka Strok, Hama Woods and Shelagh Swanson.
Reserve walls have also been identified.
Adrian Watson, chief executive of Aberdeen Inspired, said: "As a festival focused in the city centre, Nuart Aberdeen relies on willing and civic-minded businesses and property owners to engage with us to ensure that walls become canvases for Nuart artists to produce world-class works of art.
"Securing walls is a meticulous process and we are grateful to all of our partners and stakeholders who have played a role in helping to procure them for Nuart Aberdeen.
"Aberdeen Inspired works closely with our colleagues at Aberdeen City Council to ensure the necessary consent is in place to deliver the festival."
Nuart Aberdeen was inspired by the original Nuart, which began in Stavanger in 2003.
Since 2017, walls around the Granite City have been transformed by street art and now boast numerous brightly coloured murals in all different styles, as well as smaller scale artworks.
This year, the festival looks at the "untold, invisible and lost stories of a city place" and boasts world-renowned street artists as well as up-and-coming names.
Most of the artwork will be produced using bucket paint and spray paint, which will ensure longevity of the work.
The work produced by Vhils is to be carved into the wall using power tools and hand tools.
Richard Brooks of The Venue, which has agreed to play host to Portuguese artist Vhils, said he can't wait to see what will be produced.
Mr Brooks said: "When we approached Aberdeen Inspired to offer our wall up for Nuart Aberdeen, we were honoured to be asked to consider having Vhils create one of his masterful works on our wall.
"Our building has a historic connection in servicing both the fishing and the rail industry in the area and we're delighted that it continues to act as a point of interest for locals and visitors alike."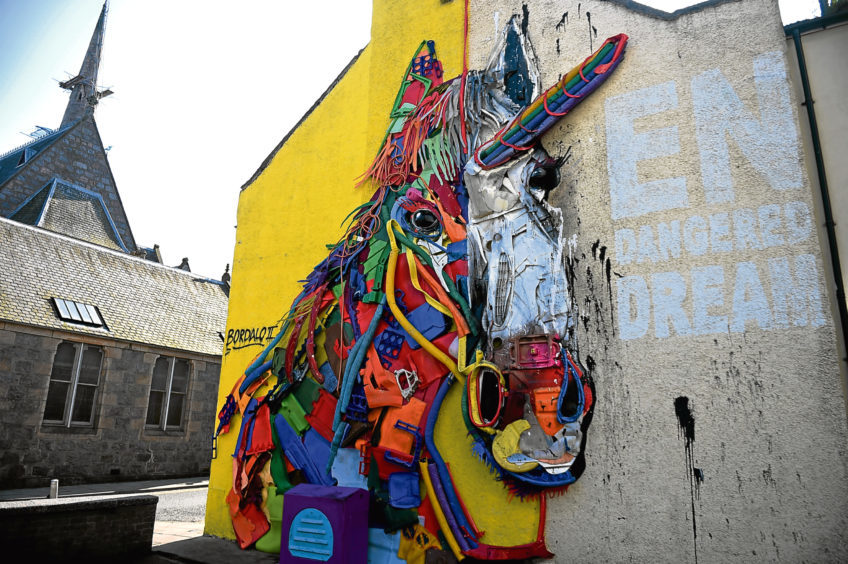 A programme of events has also been organised for the duration of the festival, called Nuart Plus.
The schedule will begin on April 19 with the previously announced exclusive In Conversation with playwright, designer and celebrated Scottish artist John Byrne.
For more information on all the events across the festival, and for the previous locations of artwork, visit the Nuart website at https://2019.nuartaberdeen.co.uk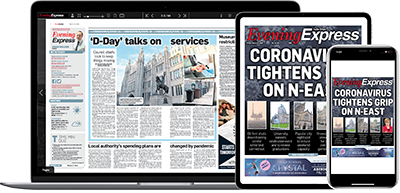 Help support quality local journalism … become a digital subscriber to the Evening Express
For as little as £5.99 a month you can access all of our content, including Premium articles.
Subscribe