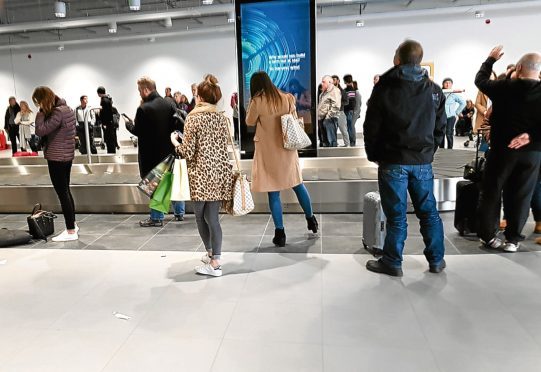 Passengers were left frustrated and furious after flying into Aberdeen International Airport only to be told they could not reclaim their bags.
The wait was so long for luggage to be returned at Aberdeen International Airport that, one passenger claimed, a man took matters into his own hands, and tried to crawl through the carousel conveyor belt door in an attempt to get his bag.
Things got so heated that police based at the airport came into the baggage reclaim area and many passengers went home after waiting for more than an hour and 15 minutes.
British Airways has apologised for the delay, while its handling agent Swissport blamed the weather and pledged to learn from the incident.
One passenger, who asked not to be named, spoke of being affected by the delay.
He travelled from London Heathrow and arrived at the airport at just before 10.30pm on Friday and walked through to the baggage reclaim area with dozens of the other 100 or so people who had been onboard.
They waited until 11.15pm without their bags – and without any information about the delay.
He said: "Eventually, an announcement was made that due to operational issues bags were delayed.
"Passengers were getting more frustrated as time went on. At 11.25pm, one man tried to crawl through the door in the carousel conveyor to get his bags."
He said that some travellers decided to leave and added the atmosphere became "very heated".
He added: "The airport management came with two police officers to face angry crowds demanding action."
Passengers claimed they were told there were not enough staff to empty the plane of the bags, which were still on the aircraft.
He said: "They could not give a time when they would get them off the plane, but admitted lots of passengers had already left and abandoned their bags."
He added: "The manager told the passengers 'we can not give any estimate of when you will get bags'."
Ultimately he left the airport without his luggage at 11.45pm – an hour and 15 minutes after his flight landed, and returned to collect his bag the following day.
An airport spokesman said: "All facilities within the airport were open and fully functioning. It is the responsibility of airlines to make arrangements for the handling of baggage."
A British Airways spokesman said: "We are very sorry for the delay in getting our customers their baggage – that was beyond our control.
"We are working with Swissport to try to ensure that our customers aren't inconvenienced again."
A Swissport spokesman said: "We are aware of the disruption, which was caused by poor weather.
"We do apologise for the inconvenience and will continue to take every effort to avoid such situations in future."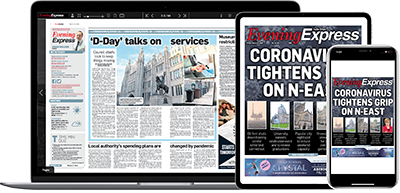 Help support quality local journalism … become a digital subscriber to the Evening Express
For as little as £5.99 a month you can access all of our content, including Premium articles.
Subscribe