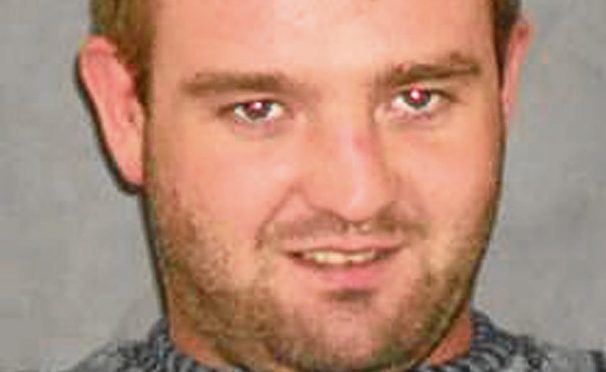 A man has been jailed for more than two years over his role in attempted raids on North-east cash machines.
Peter O'Brien, 34, was sentenced when he appeared at the High Court in Aberdeen after admitting his part in the offences.
O'Brien, who was not present while the attacks on two North-east ATMs were carried out, provided the raiders with a car and allowed them to stay at his city flat after receiving "threats" that he and his family would be harmed if he did not.
The crimes were carried out by Liverpudlians Robin Vaughan, Joseph McHale and Kevin Schruyers, who travelled to Aberdeenshire to break into ATMs, netting £130,000 – all three have since been jailed for their roles in the offences.
O'Brien let the men use his Audi in the attempted thefts as well as letting them stay at his flat in Aberdeen.
The theft bids saw gas pumped into the machines in an attempt to cause an explosion and free the cash.
The offences took place on October 28, 2013.
O'Brien was represented in court by advocate Vincent Belmonte who said his client had known one of his former co-accused Joseph McHale from Liverpool, and met him by coincidence when he moved to Aberdeen.
He said: "He was not aware that McHale was involved in these crimes.
"He did not become aware until McHale became aware that O'Brien had a car.
"In discussion with McHale it became clear that McHale was involved in breaking into ATMs with others and they wished to use O'Brien's car."
Mr Belmonte said when his client refused he was "threatened with violence" and told he and his family would be attacked.
Mr Belmonte said: "He was terrified of these men, so terrified of them he did not take the opportunity when they were not present to contact the authorities to let them know what was going on.
"He regrets his involvement very much, he was sure the threats he was receiving were genuine."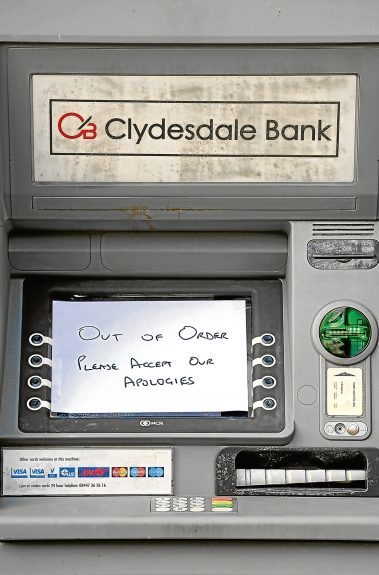 During his previous court appearance O'Brien admitted that while acting along with others he broke into the Clydesdale Bank on Stonehaven's Ann Street with intent to steal.
He admitted a further charge of breaking into the Bank of Scotland at Constitution Street, Inverurie, also while acting along with others, with intent to steal.
O'Brien also admitted failing to appear in court on April 25, 2016.
He was handed a total of two years and three months in jail – two years for the main charges and three months for failing to appear in court.
Judge Lord Matthews told O'Brien, of St Luke's Close, Merthyr Tydfil, that he took into account what had been said on his behalf, but that in the circumstances custody was "inevitable".