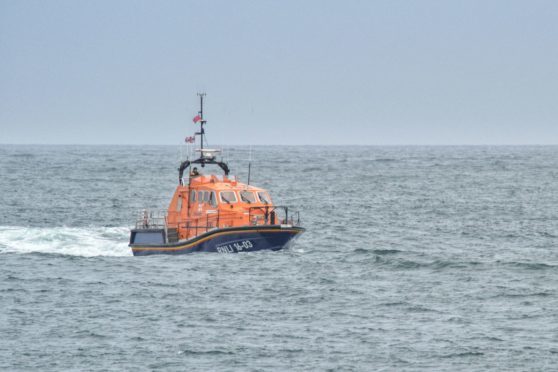 A man has been rescued from the North Sea after he "jumped into the water," emergency services said.
Police Scotland said the man was in the Peterhead Harbour area at around 7.50am today when he jumped in.
He managed to call 999 from his mobile phone and police alerted the Coastguard.
The man managed to get onto rocks and was rescued by a crew from the Peterhead Lifeboat.
He was taken to hospital to be checked out by a doctor, police said.
A Police Scotland spokesman said: "We received a call at around 7.50am today from the Peterhead Harbour area after a man jumped into the water. There was some concern for him.
"It looks as though the man himself called us.
"The standard procedure is to work with Coastguard.
"He has been taken to hospital to be checked over by a doctor."
A Peterhead RNLI spokesman said: "The RNLI Peterhead Tamar Lifeboat The Misses Robertson of Kintail was requested to launch, by UK Coastguard at 08.05am with its volunteer crew to a report of a man stranded on rocks at the entrance to Peterhead marina.
"The lifeboat made its way to the marina where it deployed its Y boat daughter craft.
"The casualty was safely recovered from the rocks by the Y boat, and taken to the lifeboat.
"The lifeboat then returned to its berth at Peterhead South harbour at 8.50 am, and the casualty was handed into the care of the coastguard."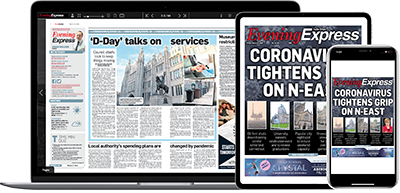 Help support quality local journalism … become a digital subscriber to the Evening Express
For as little as £5.99 a month you can access all of our content, including Premium articles.
Subscribe