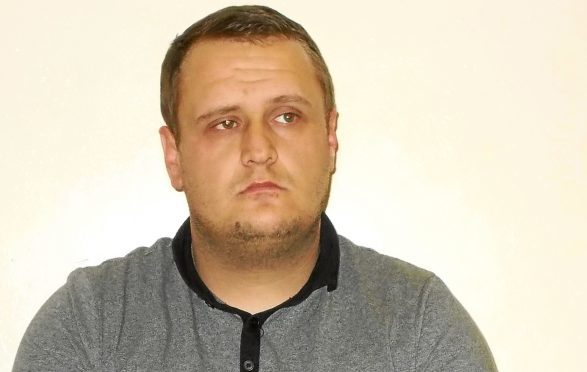 A drugs trafficker whose haul of heroin and cocaine was unearthed after a drugs dog sniffed it out has been jailed for 40 months.
Shaun McCafferty was caught with heroin worth more than £60,000, along with £5,620 worth of cocaine and a suspected cancer-causing cutting agent.
McCafferty, 30, was on licence after being jailed for drugs offences in England when the Class A drugs were recovered at a farm in Aberdeenshire.
A judge told him at the High Court in Edinburgh: "It is within judicial knowledge that there is a problem in the Aberdeen area with drugs supply coming from Liverpool."
Lady Scott said she was satisfied that Liverpudlian McCafferty had played "a significant role" and told him he would have faced a five-year sentence if he had been convicted after trial.
McCafferty, a prisoner, admitted being concerned in the supply of heroin and cocaine between September 7 and 14 this year at an unclassified road running between Graystone Farm and South Collielaw Farm, at Blackhills, Peterhead and elsewhere.
Advocate depute Alan Cameron told the court McCafferty had previously been sentenced to 30 months in England for offences involving heroin and cocaine.
The court heard that a woman had been driving on the unclassified road when she stopped to speak to the accused and noticed he had a Liverpool accent.
Police later deployed a drug detection dog in the area which gave a positive reaction and a bag partially covered by grass and moss was found.
The bag contained more than half a kilo of the heroin and cocaine and the adulterant phenacetin.
Officers recovered the bag and put a replacement back in place and saw McCafferty arrive at the scene and he was detained after driving off.
Defence counsel Drew McKenzie said: "The accused was threatened that unless he or someone else participated in bringing drugs to the Peterhead area then serious violence would be visited on his parents."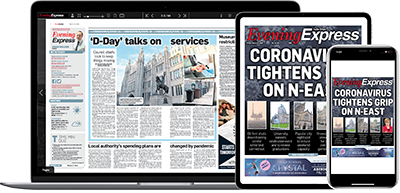 Help support quality local journalism … become a digital subscriber to the Evening Express
For as little as £5.99 a month you can access all of our content, including Premium articles.
Subscribe