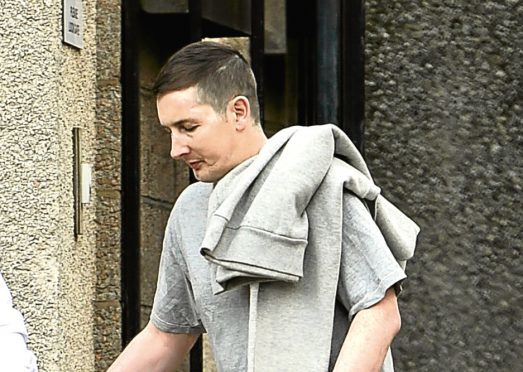 A man stole a gallery employee's purse, locked himself in the toilet and claimed he thought it was a pub, a court has heard.
Alan Shand, 39, was jailed yesterday at Aberdeen Sheriff Court after admitting the incident at the Seventeen art gallery, on Belmont Street, on August 9.
Fiscal depute Katy Begg said the incident happened at around 7pm.
An employee at the gallery found Shand within a staff office area.
Fiscal depute Begg said: "She asked who he was. He failed to respond and hid behind a desk."
The employee left to contact police and get another member of staff and when they returned Shand was not there.
Shand was then discovered in a locked cubicle in toilets.
Ms Begg added: "As he exited the cubicle he stated he was under the influence of alcohol and believed he was in a licenced premises.
"He said, without any prompting, that he hadn't stolen anything and that they could check his carrier bag."
Shand left and one of the employees noticed her wallet, which had been in the office, was missing.
The wallet was subsequently discovered concealed within a hatch above the toilet cubicle where Shand had been found.
At least one £10 note was missing from the wallet. Police that had attended were then called to a "disturbance" on Belmont Street and found Shand, who was restrained until more officers arrived.
Ms Begg said: "One of the officers carried out a search of the accused and during the course of the search a £10 note was found in his front, left hand pocket."
At that point Shand's behaviour "deteriorated" and he repeatedly kicked out and threatened to headbutt officers.
Shand, whose address was given in court papers as Crombie Road, Aberdeen, pleaded guilty to stealing a purse and its contents.
He also admitted shouting, swearing, behaving in an aggressive manner and uttering threats of violence on Belmont Street.
Les Green, Shand's solicitor, said his client, who is already serving another sentence, had a "vague" recollection of events and had been in and out of prison like a "revolving door".
Sheriff Christine McCrossan sentenced Shand to four months in prison.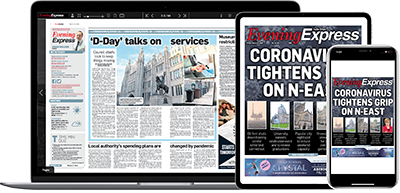 Help support quality local journalism … become a digital subscriber to the Evening Express
For as little as £5.99 a month you can access all of our content, including Premium articles.
Subscribe