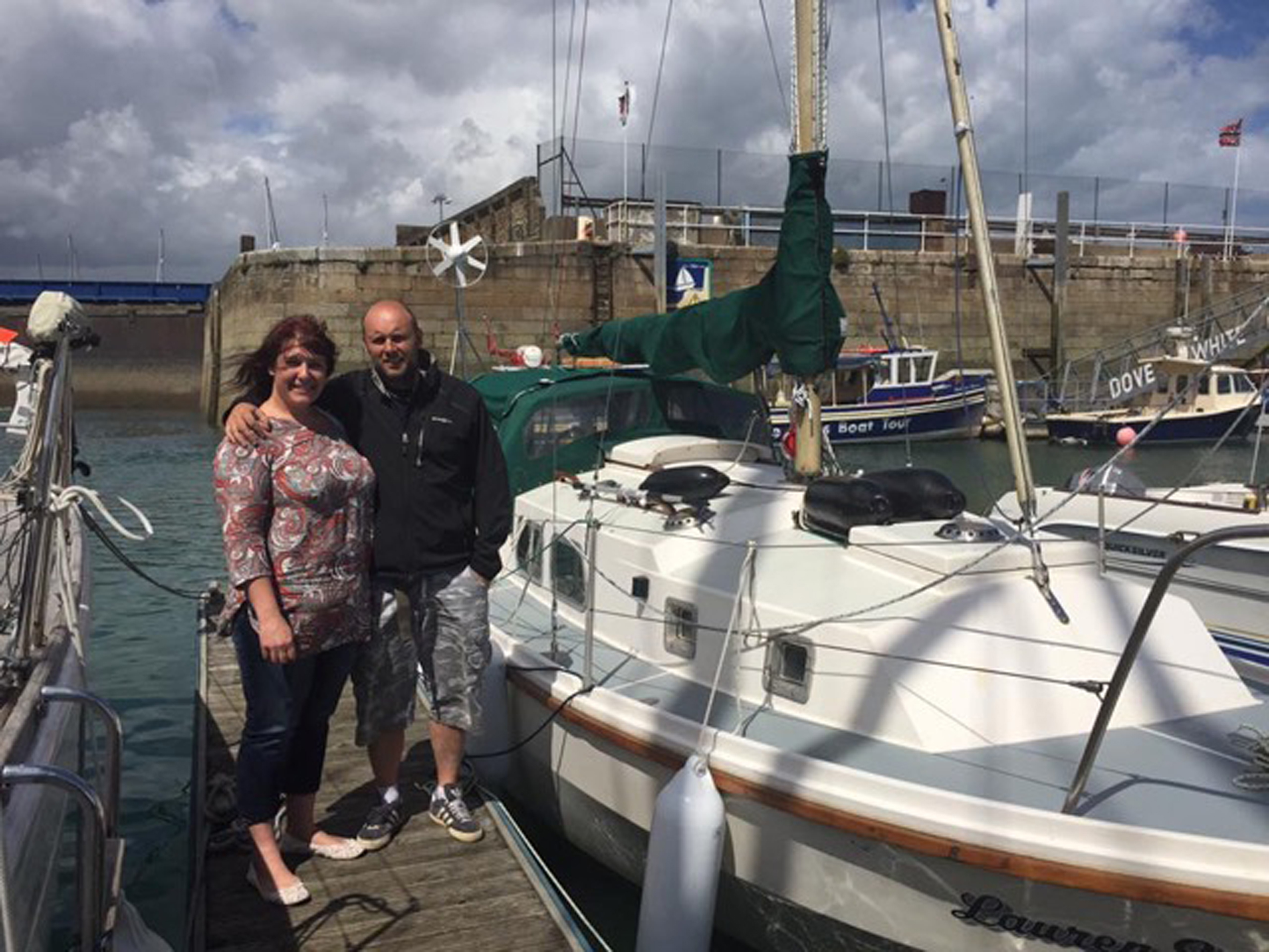 When  Lisa Strachan gets a headache the excruciating pain is like nothing you can imagine.
The 40-year-old feels a hot and stabbing sensation behind her eyeball and then the pain slowly radiates down one side of her head.
The thing that's causing it is a rare neurological condition known as cluster headaches and they can last from 45 minutes to three hours.
The lifelong and incurable condition is also known as the "suicide headache" because the intensity of the pain has made some sufferers take their own lives.
Lisa has endured cluster headaches for the past 20 years but was only diagnosed 10 years ago.
Now her partner Brian Munro, 42, has taken on a mammoth sailing challenge around the UK to raise money and awareness for a charity that supports people with the unpleasant condition.
Lisa, of Kemnay, said her cycles typically come every 12 to 18 months and can last anywhere between three and 15 months.
She said: "I get various attacks at various times of the day, it's very sporadic.
"I can get one every few days and then they build up in frequency and intensity until you feel like you can't cope any more.
"They can last between 40 minutes to an hour and a half.
"It is the worst pain you have ever imagined."
Lisa, who works as a school administrator, says she finds the condition very draining.
She added: "You lose a lot of confidence and I become very isolated and my friends and family all like to make sure I'm okay."
Lisa's partner Brian wanted to take on a challenge to raise money for charity OUCH (Organisation for the Understanding of Cluster Headaches), which supports those who suffer from the condition.
He set sail from Port Edgar Marina in Edinburgh last month and will travel around 2,300 miles (3,700km) around the British Isles over the course of the summer.
Lisa has joined him for a three-week period and the pair have set a £5,000 target, already raising just under £2,500.
Brian, who works as a lorry driver, said: "I went to a seminar for OUCH and it made me feel like I wanted to do something to help.
"I am looking to raise as much money and awareness as I can for the charity. My partner suffers from this horrible illness, which is not really widely known about."
So far the couple have reached Weymouth in Dorset but engine trouble means they can't yet go any further.
Brian said: "The weather has been against us, it was foggy and bad weather and it's been a lot harder than I thought. We might just have to do longer sails and sails overnight to catch up."
Cluster headaches get their name from the timing of the attacks, which often occur in "cluster bouts" at the same time every year, lasting a few weeks or months, with a period of pain-free remission.
The condition affects about two in 1,000 of the population, often starting in the early 20s and is lifelong and incurable. Sufferers can expect up to eight attacks a day, associated with other symptoms such as a watering eye, nasal congestion and hot flushing of the skin. The cause of the condition is not fully understood.
Lisa says she is "absolutely delighted" Brian has chosen to raise awareness of her condition.
She said: "I'm so proud, it's a mammoth task that he has undertaken and it's one so close to my heart."
Colin Allen, OUCH (UK) vice chairman, said: "Brian's efforts will help to ensure we can continue our work and reach out to even more people this year."
To make a donation to the challenge, visit www.sailingaroundbritain.co.uk
To donate to the fund to get a new engine visit www.gofundme.com/lauren_sophia.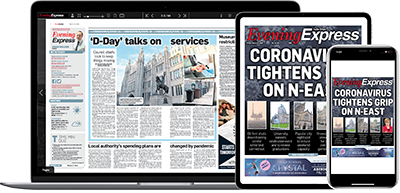 Help support quality local journalism … become a digital subscriber to the Evening Express
For as little as £5.99 a month you can access all of our content, including Premium articles.
Subscribe