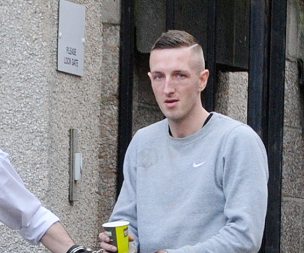 A thief who carried out a crime spree in an effort to get cash to pay back the housing benefit he splashed on pricey Christmas presents has been jailed for eight months.
Thomas MacDonald, 23, appeared at Aberdeen Sheriff Court and admitted four charges – after having appeared in court the previous day and pleading guilty to a string of thefts.
The court was told, despite being granted bail, MacDonald had not even left the building before being arrested again as police realised there were other matters they had to charge him with which were part of the same chain of events.
MacDonald stole a bike and vouchers as well as taking items from an unlocked car.
He also stole goods from the Banks of Ury Hotel in Inverurie, and went on to take items from an unlocked car there.
The offences took place on Christmas Day and Boxing Day at addresses in Aberdeen and Inverurie.
On Wednesday, MacDonald had admitted stealing a Suzuki Vitara on Christmas Eve from the Hilton Treetops Hotel, in Aberdeen, before driving it around the city and shire while disqualified and without insurance.
It was later recovered in the Inverurie area.
On December 27, MacDonald went into an insecure vehicle on Burnside Road and stole a number of Christmas cards. He then travelled to Inverurie where he was found on the grounds of a property on Balbithan View, Kinmuck, where he was trying to commit another theft.
He also took a bike from another address on the same street that night, as well as items from a car on High Street, Inverurie.
Defence for MacDonald Iain Hingston said his client had difficulties in his life, and his son, who had been born prematurely had a number of health issues.
Mr Hingston said his son had "extended stays in hospital" due to health difficulties.
Mr Hingston said what sparked the offences was MacDonald spending cash that was to be paid in housing benefit to his landlord.
He said: "In one of his regular crass acts of stupidity, but with some nobility, he spent £3,500 on presents for his son and partner.
"The temptation was too high – the money was there, that led to an instant chain reaction. The landlord wanted the money – £2,395, due to him by the end of December. First he said he would be evicted, second that he would be sued and thirdly that the council would be unlikely to consider him from being housed because of how he treated the housing benefit.
"He committed a gross series of offences all with a view of getting property that had a saleable value to get money to the landlord.
"He recognises there is no credible alternative but a custodial disposal."
Sheriff Morag McLaughlin told MacDonald, of no fixed abode, he would also be banned from driving for four years.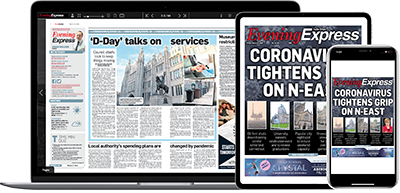 Help support quality local journalism … become a digital subscriber to the Evening Express
For as little as £5.99 a month you can access all of our content, including Premium articles.
Subscribe