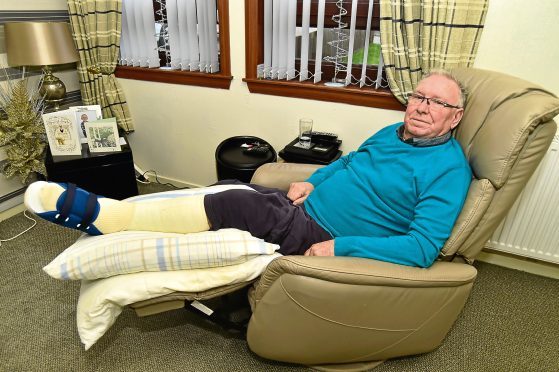 A pensioner has attacked a local authority after he broke his ankle while clearing ice from outside his home.
Brian Gresham, of Fraserburgh, fell on Monday while salting the pavement and road on his street. Minutes into the task, he slipped and badly broke his ankle.
Mr Gresham, 71, has blamed Aberdeenshire Council and claimed the Scalloway Park area had not been treated.
The authority insisted the road was treated on Monday and Tuesday, but accepted the pavement had only been treated on Tuesday afternoon.
A spokesman said the road and pavement are priority three and four respectively – so they are done after the major routes.
Mr Gresham claimed he had seen "no sign of the gritters" in the town on Monday.
He said: "I did my 104-year-old neighbour's pavement on Sunday and went out again on Monday to salt some of the pavements but when I got outside I slipped and broke my ankle – I didn't even know your ankle could twist into that position. I couldn't even get up and had to wait for the postwoman to find me and let my wife know I was hurt."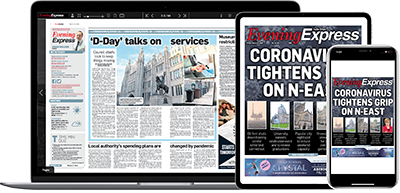 Help support quality local journalism … become a digital subscriber to the Evening Express
For as little as £5.99 a month you can access all of our content, including Premium articles.
Subscribe