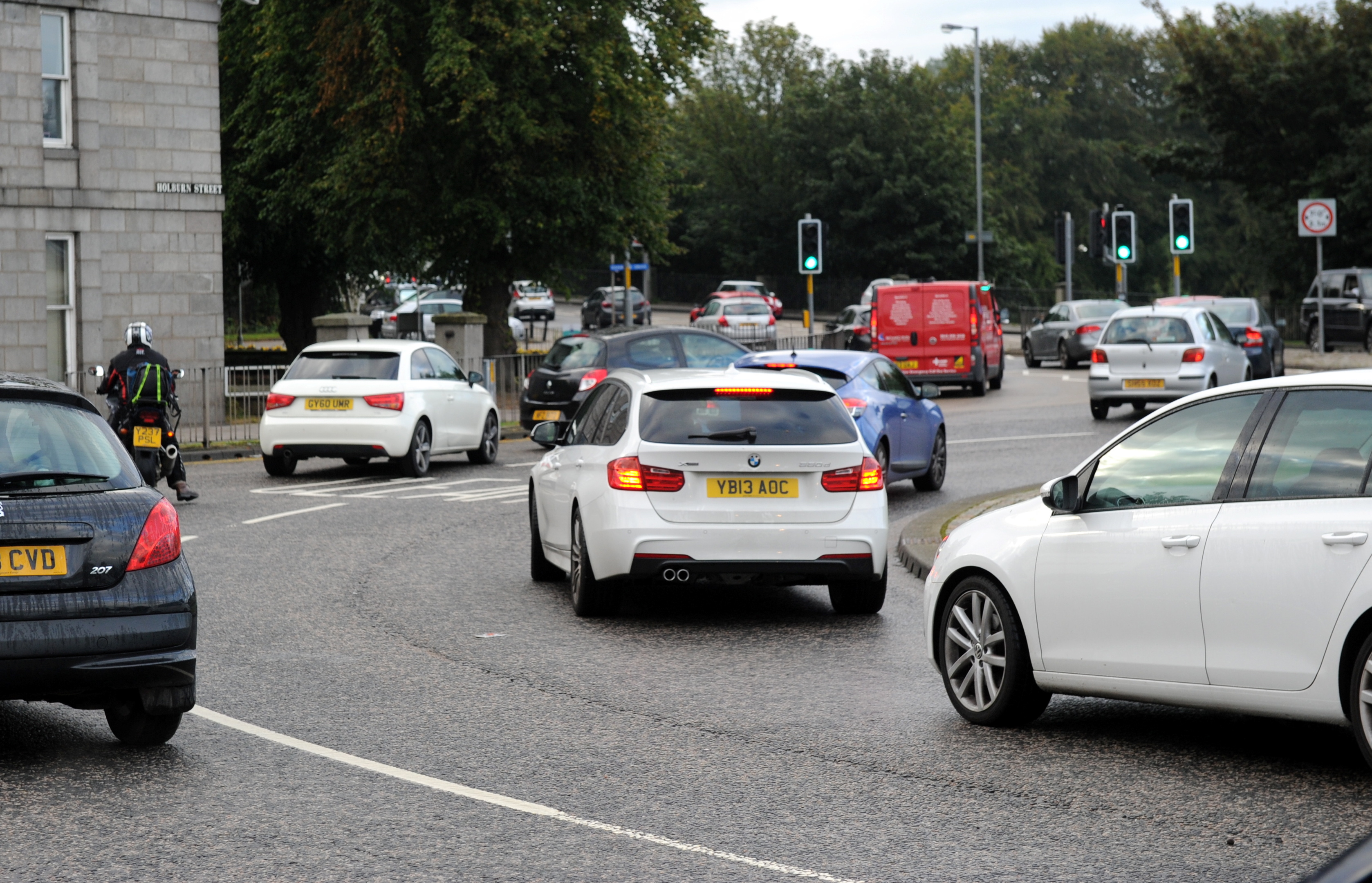 A man has been assaulted in a suspected road rage incident in Aberdeen.
The incident, in which the driver of a silver Ford Mondeo was attacked, happened on Friday at the Bridge of Dee roundabout.
Police are looking to trace two men who left the area in a Volkswagen Golf GTI.
Constable Paul McEwen, of the Nigg Community Policing Team, said: "This incident is concerning and appears to have come about as a result of road rage which is completely unacceptable.
"I am looking to identify the individuals involved and to hear from anyone who may have witnessed the incident.
"Anyone with information regarding this incident is asked to contact Police Scotland on 101 using incident number CF0201870818 or Crimestoppers on 0800 555 111 if you wish to remain anonymous."