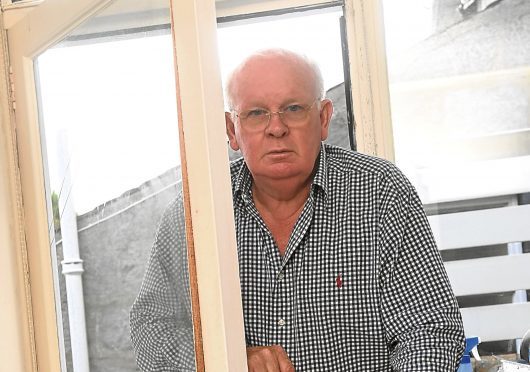 An Aberdeen man is being forced to install CCTV at his property after he was targeted by thieves three times in a week.
Ean Emslie said he had no option but to take the action at the home where he has lived for 30 years due to the recent spate of thefts and attempted break-ins.
The 69-year-old, who runs a property services business from his house on Forest Road in Aberdeen's West End, said thieves struck at least three times in the last week.
He believes he has been targeted over a number of days after he noticed that a patio window was not locked.
Mr Emslie said he first saw that a small change jar had gone missing on Monday, and a cashbox was then stolen on Tuesday.
He said: "I saw that a patio window was unlocked – it is never unlocked.
"I think they have possibly been coming and going from the property over a number of days.
"I got a joiner in and got the locks changed as soon as I noticed it."
Mr Emslie said it was the first time his home had been targeted in 25 years but on Monday morning he found damage to his door.
He said: "I vaguely remember hearing some-thing during the night but it wasn't loud; it was obviously some-one trying to force my door.
"It is horrible that this has happened again.
"This area is notorious for it but the police have been great; they may put more patrols in the area.
"What sometimes happens in the area is someone is ringing my doorbell in the middle of the night and when I go to answer it no one there.
"My hope is that if I install the CCTV to my home, this will deter them."
A Police Scotland spokeswoman said: "We received reports of a sneak-in theft that happened between September 23 and 25 where some personal belongings and a small two-figure sum was taken.
"We also received reports on Monday of an attempted break-in at the same property.
"Inquiries are ongoing and we would appeal for anyone who saw anything in the area to contact 101."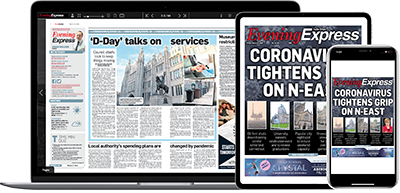 Help support quality local journalism … become a digital subscriber to the Evening Express
For as little as £5.99 a month you can access all of our content, including Premium articles.
Subscribe