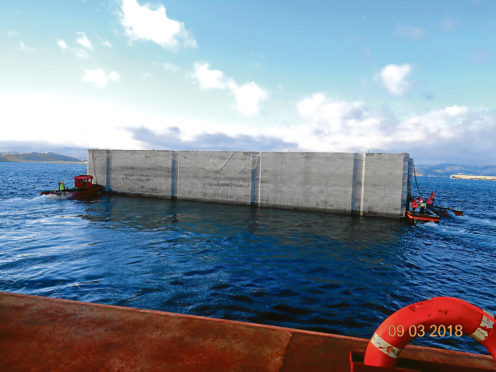 A massive caisson unit will be put in place at the site of a £350 million harbour expansion this summer.
With the Aberdeen Harbour project due to be completed by 2020 a 165ft long by 53ft high structure will help create a quay, allowing the harbour to accommodate far heavier loads.
Currently being manufactured in La Coruna in north-west Spain by Dragados Offshore, the huge caisson unit is due to be transferred to Aberdeen in the next few months to be installed during the summer.