New traffic measures have been installed after motorists kept stopping in the middle of the road at the wrong traffic lights.
Drivers have mistakenly pulled up on East North Street, immediately after turning left from King Street, apparently because they have seen a red light which is meant to be signalling at different road users.
Council officers decided to put in a louvre on the red light – which works in a similar way to window blinds – so people can not see it when manoeuvring round the junction in a effort to stop the potentially dangerous situation from continuing.
Councillor Michael Hutchison, speaking previously, said: "This seems to have become an intermittent problem at this junction and there has been concerns raised with me that this could cause an accident.
"I am pleased that council officers have been able to identify a solution and that louvres will be installed shortly.
"Hopefully this will make this crossroads safer by preventing drivers from stopping in what is the middle of the junction."
Members of the public had been in touch with the local authority about concerns of drivers stopping when they shouldn't.
A council officer also observed the problem, although it was branded an "intermittent" issue.
After some consideration it was deemed installing the feature on the red light was necessary for road safety.
Despite this measure, a motoring expert has called on the local authority to carry out a review into what has been causing this problem.
Director of policy and research at IAM Roadsmart Neil Greig said: "Louvres can help but often they will confuse because people don't know if it's for them or someone else.
"I have heard of this happening before on occasion at new junctions, but for this to happen at an established road is unusual.
"The people who are used to that junction won't see it as a problem, the occasional outsider makes it into a big problem.
"The key thing is to allocate some resources to look at what's going on here. It's all about having a detailed review."
An Aberdeen City Council spokeswoman said: "We are not planning to carry out a review at this time."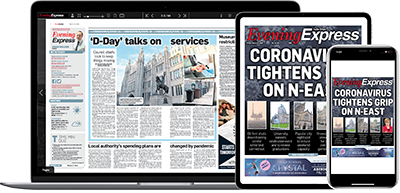 Help support quality local journalism … become a digital subscriber to the Evening Express
For as little as £5.99 a month you can access all of our content, including Premium articles.
Subscribe