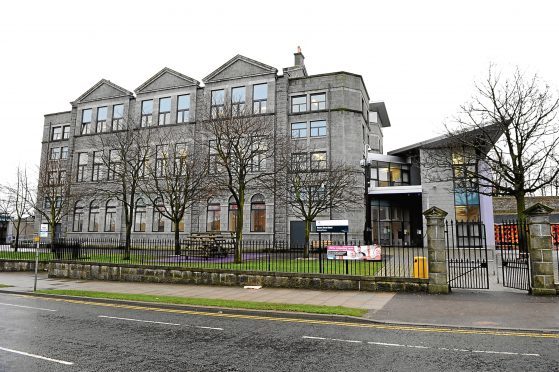 Two schools in Aberdeen are on a list of 950 in the UK that have been found to be near "illegally" polluted roads.
Environmental law charity ClientEarth has found that across the UK, the health of thousands of children is being put at risk as they play in playgrounds within 150 metres of roads with illegal air pollution.
By analysing the latest government data, the charity found Walker Road Primary School and Hanover Street School were within the area of risk.
Hanover Street School is 72 metres from King Street, which has an air pollution rate of 42.7μg/m3 when the maximum legal limit is 40.
Walker Road School is 144m from Wellington Road, where the level of air pollution is recorded to be 44.0μg/m3.
Councillor Catriona MacKenzie said: "Torry is very concerned about the air quality in their area.
"We understand that it's a sensitive issue and needs to be treated with the utmost urgency – especially if it involves children.
"With these figures I will ask the council to monitor the air levels around schools.
"I would also like to ask my constituents in Torry to report any HGV concerns they may have in regards to air pollution and if they have any suggestions of what can be done to ease congestion."
ClientEarth has now launched a national campaign to protect children from dirty air called Poisoned Playgrounds.
Councillor Sandra Macdonald said: "I'm concerned and will be asking questions to council officers if there's anything we can do to alleviate congestion.
"Maybe the new AWPR will be able to take some of the congestion away."
The campaign allows parents to see whether their child's school is near a road with illegal levels of air pollution, by entering the postcode into www.poisoned playgrounds.co.uk.
Supporters of the campaign are being urged to put pressure on the Government, via their MPs, to take action to curb air pollution.
A UK Government spokeswoman said: "We have put in place a £3 billion plan to reduce emissions and improve air quality.
"As part of that investment, we are supporting local authorities to develop plans to address pollution hot spots in their areas, including near schools.
"Next year we will publish a comprehensive Clean Air Strategy tackling all forms of air pollution."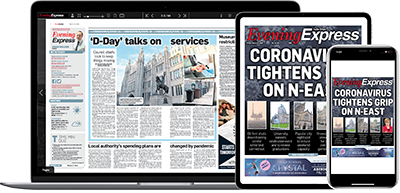 Help support quality local journalism … become a digital subscriber to the Evening Express
For as little as £5.99 a month you can access all of our content, including Premium articles.
Subscribe