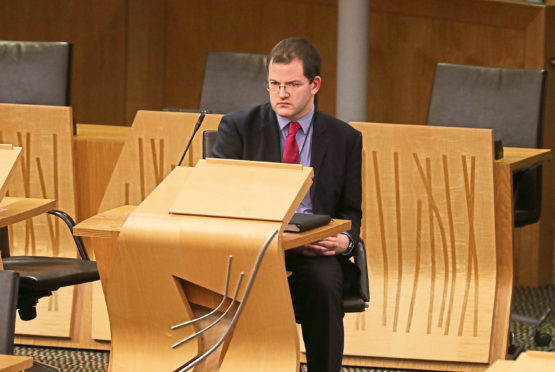 Opposition politicians from across the north-east have said it is up to voters to decide whether scandal-hit Aberdeen Donside MSP Mark McDonald remains in his job.
Holyrood's Standards Committee has recommended the former SNP minister be suspended for a month without pay after he was found to have twice breached the code of conduct for MSPs.
Liam Kerr, Scottish Conservative MSP for the north-east region, said: "Ultimately, it will be for voters to decide at the next election if they want Mark McDonald to continue as their MSP.
"I think there is also a debate to be had around whether parliament rules should allow for MSPs to be removed if they are found guilty of this type of offence."
Tory colleague, Aberdeenshire West MSP Alexander Burnett, said his constituents will have "every right" to wonder why he is still an MSP.
And Tom Mason, north-east MSP, said the proposed sanction should "send a strong signal about the seriousness of his conduct".
Scottish Liberal Democrat and north-east MSP Mike Rumbles added: "Mr McDonald was elected to serve the people of Donside and it should be his constituents that decide whether or not to remove him.
"He says he is a reformed character so he should concentrate on representing his constituency to the best of his ability."
Labour MSP Lewis Macdonald said: "If it is the case as the commissioner said, that there was an incident of sexual harassment then I would expect a sanction to be introduced."
The investigation concluded that a social media message Mr McDonald had sent to a female member of staff involved "sexual harassment" because it contained "sexual innuendo by association".
The married father-of-two, who now sits as an independent MSP, said he accepted the findings of the Commissioner for Ethical Standards in Public Life in relation to the two breaches.